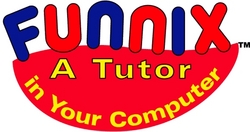 Engelmann calls this month-long giveaway a lifelong gift of literacy.
Eugene, OR (PRWEB) January 14, 2011
Funnix, an education company based in Eugene, Oregon, is giving away their beginning reading program, which shares the same name as the company, absolutely free for the month of January.
The giveaway is for the complete reading program, not a demo version. It never expires, and there is no limit to the number of copies that the company is willing to give away. However, there are only 18 days left to take advantage of this free offer. Already more than 18,000 copies of Funnix, valued at more than 4.5 million dollars, have been given away.
Siegfried "Zig" Engelmann, the creator of Funnix, is a maverick education professor who has authored more than 150 books and instructional programs. Zig's programs, primarily published by McGraw-Hill, are found in almost one-third of all schools in the United States. Zig has written popular books for parents as well, like Teach Your Child to Read in 100 Easy Lessons and How to Give Your Child a Superior Mind. Zig is also a prolific researcher. He was awarded the 2002 Award for Achievement in Educational Research by the Council of Scientific Society Presidents for his lifetime of research aimed at helping children succeed in school.
Engelmann calls this month-long giveaway a lifelong gift of literacy.
Stop worrying about your child's progress from a distance -- anyone can take their nonreading child or struggling student and have them reading at a third-grade level using Funnix. You and your child will sit side-by-side for the entertaining lessons. A narrator asks questions and presents exercises, your child responds verbally, and you provide encouragement, guidance and feedback.
The free offer for January is extended to schools and small learning groups.
"We don't see this as depriving ourselves of sales," Engelmann says. "We see this giveaway as a stimulus package that could be worth a lot for every child who otherwise would not be accelerated or who would be a struggling reader."
To download your free copy of Funnix, go to http://www.funnix.com and follow the on-screen instructions.
For more information, or to speak to a member of the Funnix team, call (541) 284-2441, or email fun(at)funnix(dot)com.
# # #