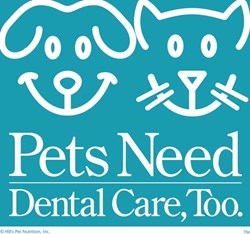 Regular oral care treatment for pets is just as important for long-term well being as it is for humans.
Houston, Texas (PRWEB) January 29, 2014
Funny Fur, a Houston dog boutique and pet supplies store, is promoting National Pet Dental Health Month with an informational Dental Day and specials on pet dental products. Join Funny Fur on Saturday, February 15th to learn about the importance of regular pet dental care and receive a discount on all dental care purchases.
National Pet Dental Health Month was created to educate and create awareness about preventative dental disease in pets. Gingivitis and periodontal disease is not only painful, but can lead to fatal heart disease if left untreated.
Regular at-home dental care is the first step in prevention of dental disease in pets. Practicing routine dental care will help prevent plaque, promote healthy teeth and gums, and diminish bad breath. Preventative home care coupled with regular vet check-ups help pets maintain a clean, healthy mouth.
Pet owners play an important role in the overall oral health of their animals. Customers can brush up on pet oral care techniques at Funny Fur on February 15th. Learn about different oral care options and take 10% off all pet dental products purchased that day. Well-behaved, leashed pets are welcome to attend.
"Regular oral care treatment for pets is just as important for long-term well being as it is for humans. Pet Dental Health Month is the perfect time to start a dental routine. There are a variety of products and methods available to help pet owners with their pet's oral hygiene needs, including dog chews, treats, rope dog toys, wipes, water additives, mouth sprays and gels, toothbrushes and toothpastes, and even diet change," says Karen Clark, Funny Fur associate.
Pets can live longer, healthier lives if oral care managed and maintained. Dental care specials on Funny Fur's website will also be available in the month of February to encourage pet owners to start an at-home dental care regimen. Please visit Funny Fur's website (http://www.funnyfur.com), store Facebook page, or subscribe to their store newsletter for a full schedule of upcoming events.
About Funny Fur
Funny Fur is a premier pet supply store and boutique specializing in designer dog clothes, dog carriers, and other pet accessories for pet parents. Funny Fur also offers a great selection of all natural and holistic pet foods and treats, raw pet food, and all natural solutions for general household and pet care products. Funny Fur contributes to local animal rescues and other non-profit organizations dedicated to the wellness of animals.