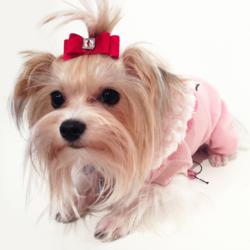 We love to hear from our customers. When we have a majority of people asking for something we will do our best to fulfill their requests.
Houston, Texas (PRWEB) March 31, 2013
Funny Fur, a leading online luxury pet boutique, has recently lowered their shipping prices for online orders to the United States and plans on offering international customers a shipping discount in the near future. In response to customer requests, Funny Fur has planned out specific changes to take place over the next few months to the increase customer satisfaction for online orders.
Customers who order pet products from the company's website will notice not only lower shipping costs but also a lower free shipping offer. Previously, free shipping was offered on orders over $300 and now Funny Fur customers only need to purchase $200 worth of dog clothes, pet carriers, and other pet accessories in order to receive free shipping.
Funny Fur is currently working on lowering shipping rates for their international clientele as well. Customers can expect to see a change in international shipping by summer 2013 in the form of a shipping discount or promotion.
Lowering shipping costs is only the first change in Funny Fur's change for increased customer satisfaction. More promotions, contests and special offers are planned as well as changes in their return policy.
Deals for customers who follow Funny Fur on their social networks like Facebook, Twitter and by newsletter will see more promotions and discount offered specifically for them. More photo contests and giveaways will also take place.
"We love to hear from our customers. When we have a majority of people asking for something we will do our best to fulfill their requests." says Funny Fur associate Karen Clark. "We greatly value customer opinions, after all, we wouldn't be here without them!"
Funny Fur's shipping price decreases and other changes throughout the business is expected to earn better customer satisfaction for pet owners. Have a question, comment or suggestion for Funny Fur? Contact them via phone, email or social media and let them know!
About Funny Fur
Funny Fur is a luxury pet boutique dedicated to helping pet owners find everything they fancy with convenience and ease, all in one place, for their stylish dogs. Happy dogs and their smitten pet parents dig there for fashion forward designer dog apparel and clothes, one of a kind doggy couture wear, fashionable pet carriers, designer dog accessories, dog collars and harnesses, eco-friendly grooming and spa care, novelty dog toys, handmade pet jewelry, organic dog treats, pet furniture, premium and all natural & holistic pet foods and treats, and other fabulous dog gifts and goodies. "At Funny Fur, you can turn your pup into a prince or princess. Everything dog, everyday™. Happy pets dig here™. And that's the way we like it." Funny Fur contributes to local animal rescues and other non-profit organizations dedicated to the wellness of animals.