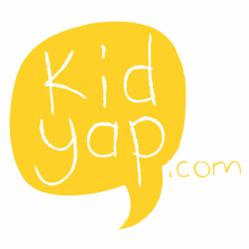 New York, NY (PRWEB) November 01, 2011
Friends, Maria Perdios and Michael Zuyus, were at a summer BBQ reconnecting with all of their friends from school when they were sharing stories about the things their children said. "We don't listen to kids enough; sometimes their dreams are really the answers to some of our adult problems," said Michael.
On where Grandmas come from: "Grammy lives at the airport, and when we want to see her, we just go pick her up. Then, when we're done, we take her back to the airport." - Shayla, age 7
As a school teacher from Long Island, Maria has heard many of funny and interesting things come out of the mouths of her students. The two friends searched the web for a similar site, but couldn't find anything comparable.
"My students can say some hilarious stuff," Maria said, "I wanted to create a site that could be shared with my co-workers, student's parents, friends and family, but I realized parents everywhere would get a kick out of it."
Signing-up on Kidyap.com is free, fun and easy. The only information needed is a first name and e-mail address, then create a password and start adding Kidyaps. "Worried about putting a child's information online? Don't be! We don't ask for any information about the child except their age and their first name or nickname to accompany their Kidyap. If you find a Kidyap especially entertaining you can share it with your friends on Facebook with the share button," explained Maria. The Kidyap blog will feature the best funny kid's jokes, riddles and stories. Some of the best and funniest stories in this world involve children.
My grandson called me and asked me how old I was one day, and I told him, "62." He was quiet for a moment, and then he asked, "Did you start at 1?"- Adam, age 9
For a good laugh, or to share a Kidyap, go to http://www.kidyap.com today!
For official rules on how to enter the turkey contest, visit the Kidyap blog or Facebook page. Act fast because the contest ends November 15th.
# # #