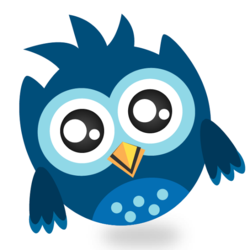 Los Angeles, CA (PRWEB) May 24, 2013
Welcome to the brightest new comedy site on the web: Memez.com. Memez.com has received over 500,000 visitors daily, and more than two million page views per day in the three months since this site's initial launch.
Memez.com invites visitors to explore an outrageously hilarious website designed for users to submit photos and memes and rank them. Users can effortlessly create an account to join the Memez.com community. Once having joined, users can begin interacting with thousands of users already on the site.
The goal of the site is simple and appeals to a vast demographic: effortlessly upload funny pictures to show off to others while creating an environment where the funniest stuff gets featured and the worst stuff gets filtered out.
Memez.com has been hugely successful from the moment it launched, receiving 100,000 visitors the first day, a major accomplishment for a new site. As noted, within three months of the launch day, Memez.com has received consistently over two million page views a day and well over 500,000 visitors per day. The site has received over 15,000 user-submitted images of some of the funniest content on the web.
The website was designed to offer user-friendly interface, with easy navigation capabilities. Users can access a vast array of content information, and have the option to share what they enjoy on social networking sites such as Facebook, Twitter, and Google +. Memez.com's Facebook fan page has thousands of views hourly, and is gaining new "likes" daily. On Twitter, Memez.com has over 94,000 followers, with a high volume of re-tweets. On Instagram, Memez.com has attained over 176,000 followers. A quick analysis of user engagement with the site shows that users are really taking advantage of the user-friendly interface and are loving the content.
The site offers a wide spread of content on subjects from celebrities and love, to cats, gaming, cooking, relationships - anything goes. Memez.com is designed to appeal to users of all ages and walks of life, male and female; in fact, this site has the widest demographic possible - anyone who loves to laugh.
This easy-to-use site was designed with a fun, consistent user experience in mind. Utilizing the latest technology, Memez.com is compatible with all browsers and mobile interfaces. The site does not require the use of Adobe Flash. It's easy to access and browse anywhere with an internet connection. It was constructed to be the number one website for the funniest content anywhere on the web. Pictures, images, memes, and galleries - the offerings are served fresh and current daily.
Along with making this comic cornucopia easy to access, new material is updated continually, to keep users both on-site and coming back for more. In short: this appealing new website offers users access to stellar content that's easy to navigate and share. The latest images, memes, and photos are right there, drawing the attention of viewers as well as content sharers, every hour of every day.
Memez.com is infused with the spirit of comedy its designers intended, with the goal of developing an inclusive, go-to comedy website that allows users to change the way they laugh - drawing them online daily, and throughout the day. The company is poised for continued growth through the efforts of both staff and the legion of users who provide content and generate word of mouth.
About Memez.com
Memez.com was developed by a group of comedy nerds with a strong entrepreneurial spirit. The idea came out of a realization that the Internet was slowly losing its humor and rarely did anyone ever laugh out loud. The team decided to bring back the chuckles by creating a truly easy to use website that only showed the funniest stuff to users. Since launching in February of 2013, the website has exploded with new users and traffic exceeding 500,000 visitors a day! Significant growth is expected for the website as modifications to the user interface as well as new features and content are updated daily!
For more information about the website, creators, and or story behind it all, visit http://www.memez.com or contact press(at)memez(dot)com.