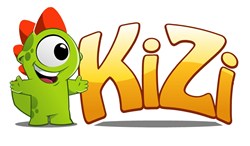 CEO of Funtomic Noam Makavy: "Mind Candy has created a wonderfully entertaining virtual world experience that is both educational and safe, and we are excited to bring it to our audience of 20 million monthly active users."
Tel Aviv (PRWEB) August 09, 2013
Funtomic today announces a partnership with entertainment company Mind Candy. Funtomic's flagship games portal Kizi® (http://Kizi.com) will exclusively host Mind Candy's globally renowned virtual world, Moshi Monsters™, as part of Mind Candy's launch of its new affiliate program in LinkShare.
CEO of Funtomic Noam Makavy said: "Mind Candy has created a wonderfully entertaining virtual world experience that is both educational and safe, and we are excited to bring it to our audience of 20 million monthly active users."
Popular games on the Kizi® platform see over 5 million plays per month, with average session times hitting 30 minutes. This, together with a dedicated partnership team, makes Funtomic a great distribution partner for small and large game developers.
"We are very happy to have chosen Funtomic as our launch partner for our new affiliate distribution program," said Head of Mind Candy's Affiliate Network Andrew Frederick. "Their online Kizi is a trusted destination which is recognized as a place to play great games. We are very excited to partner together on this sensational opportunity." Moshi Monsters™ will be hosted on Kizi® exclusively worldwide from August 12th through September 12th.
About Funtomic:
Funtomic is a leading casual gaming company. Funtomic owns and operates Kizi®, one of the most popular game websites worldwide, serving 20 million users each month. Funtomic offers game publishing and distribution services on both web and mobile platforms.
For more information, visit http://www.funtomic.com.
About Mind Candy:
Mind Candy is a global entertainment company and the creator of the successful Moshi Monsters™ franchise. Formed in 2004 by Internet entrepreneur Michael Acton Smith, Mind Candy is considered a pioneer for digitally based brands in the family entertainment space.
For more information, visit http://www.MindCandy.com .