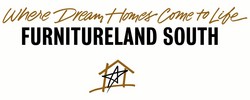 The new website offers an immersive, best-in-class experience in which users can search and learn about furniture and ultimately create their dream home
Jamestown, NC (PRWEB) January 26, 2009
Furnitureland South brought their new Dream Home marketing campaign to life this week with the release of their cutting-edge, interactive website and orientation film. The new website and film feature a virtual tour of the 150 acre campus that includes video and photography of nearly 50 points of interest throughout the 1.3 million square feet of showroom space. In collaboration with Provis Media Group out of Wilmington, NC, Furnitureland South was able to leverage interactive web technologies, streaming video and 3D animation to prepare consumers for the unique shopping experience from The World's Largest Home Furnishings Showplace.
"The new website offers an immersive, best-in-class experience in which users can search and learn about furniture and ultimately create their dream home," explained Matt Summers of Provis Media Group.
The cutting-edge website utilizes technology that simplifies the often complicated interior design process. An interactive Design Consultant is available to assist clients through a simple 4-step process that employs the user's style and quality preferences to find items and manufacturer collections that best fit their needs. Additional design tools include intuitive Room Planning software and video tips providing valuable information about space planning, rug and fabric selection, and the quality aspects of casegoods and upholstered furniture.
For those clients seeking inspiration, Furnitureland South offers an online tour of their most recent Dream Home. An archive of client projects is also available as well as video testimony from satisfied clients and executive interviews outlining company history, community involvement, the Furnitureland South staff and plans for the future.
In addition to technology enhancements, Furnitureland South has also improved the fundamental utility of the site through a refined furniture search that allows clients to search for home furnishings by room, product, style, manufacturer, or quality. The new search database is meticulously populated to ensure that best sellers from Furnitureland South's 500 vendors are included.
New technology is also available to clients who can't resist adding Furnitureland South to their travel schedule. Two state-of-the-art theaters have been installed near the main showroom entrances that feature a 5-minute orientation film that includes 3D animation of the campus and a beautifully shot High Definition overview of the Furnitureland South experience.
"I'm thrilled with the culmination of nearly a year of development for our new interactive website and orientation theaters," explains Executive Vice President, Jason Harris. "Our research confirmed that the internet is an important step in the high-end furniture shopping cycle. However, it's not the step. Our business is very tactile and personal. To create a personalized dream home interior, the client should be part of the creative process which includes enlisting the help of an experienced Sales & Design Consultant as well as seeing, touching and feeling the furnishings they're investing in. No technology can replace those two elements. Our primary goal with our website was to best prepare clients for that experience. Once they arrive at Furnitureland South, new theaters that feature a 5 minute Blu-ray DVD presentation will help to inspire and ensure an efficient visit."
About Furnitureland South
With more than 1 million square feet of home furnishings and accessories, Furnitureland South provides acres of exquisitely designed vignettes, expert designers and a white-glove national delivery service. The store is a multi-day destination for discerning consumers from every state and many foreign countries.
###