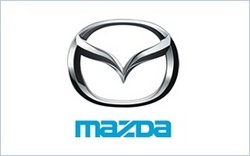 From the very first presentation meeting, we have been really impressed with Further's strategic thinking and understanding of our objectives. Of course, it is very early days, but we are looking forward to seeing what the team can achieve for us over the
(PRWEB) May 12, 2010
The Further team will be providing consultancy, strategy and ongoing search marketing to the site to push organic search traffic to the car manufacturer's vast network of UK dealers.
As Further's Technical Director Joe Gass explains, "We're naturally delighted to be working with such a great brand as Mazda, and we know we can make a huge difference to their business in terms of supplying official dealers with greater volumes of enquiries from search. "
"The first stage has been working in conjunction with Mazda's global European digital agency to enable the restructuring of the dealer network part of UK site for search visibility. Beyond this we'll be implementing a long term SEO strategy aimed at continually increasing Mazda's share of organic search."
Clare Marston, the Mazda communications coordinator responsible for heading up the project commented "From the very first presentation meeting, we have been really impressed with Further's strategic thinking and understanding of our objectives. Of course, it is very early days, but we are looking forward to seeing what the team can achieve for us over the next nine months."
This latest appointment adds to an expanding Further client list which includes Adnams, Economy Car Hire, Expedia.com, Two Seasons, Gulf News and Flooring Supplies – and comes at a time when Further has just made the newly-published NMA list of leading search agencies list for 2010. The list, which is ranked according to fee income sees Further come in at no.25 – a great achievement for an agency which has only been in existence for four years.
For more details, visit further.co.uk or call Steve Jaggard on 01603 878240.
About Further

Set up in 2006, Further creates and implements integrated SEO, PPC and social media campaigns for national and global brands.
The company has gained a reputation, and won awards, for delivering impressive results and ROI for both b2b and b2c clients using ethical techniques.
Work is carried out in-house and over 80% of clients still come through recommendation.
###