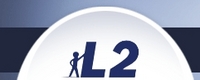 Fuse now supports multimedia designs for a wide range of projects, including those targeted to online and mobile devices. It's a great addition to help print and creative service businesses grow.
San Jose, CA (PRWEB) May 17, 2010
L2, the Campaign Technology People, today announced the latest release of Fuse, its software-as-a-service (SaaS) platform for multi-channel marketing. The new release has an enhanced graphical interface and full integration with InDesign, which runs natively within the product to easily add interactivity and animation. Fuse also features Social Media and quick response (QR) coding, as well as techniques to for cross-media delivery, including mobile device short message services (SMS), personal URLs (PURLs), email and direct mail with automated USPS coding. With new cross-media capability, Fuse provides a low-cost, high-value service addition for printers and creative agencies needing to grow business.
"Fuse now supports multimedia designs for a wide range of projects, including those targeted to online and mobile devices," said Wrich Printz, CEO of L2. "These features are natural additions to our product and meet the enterprise demand for cross-media marketing. But we also see this release of Fuse as a way for printers and creative agencies to become multi-service providers. The rise of cross-media marketing and digital media in an economic downturn created a perfect storm that hit these two groups hard. We believe Fuse can help them weather the storm."
Gartner's research report Cool Vendors in Imaging and Print Services, 2010 emphasizes the need for multimedia services. "Successful communications leverage all media, engaging the customer or prospect in the media that the person prefers at that moment. Our 'print' Cool Vendors facilitate multimedia communications."
L2 has led the technology development of software for customized marketing, and is a recognized leader in the print and creative services industries. CEO, Wrich Printz, has over 20 years of management experience in the print industry, working with companies that led the development of technology for direct mail and Internet marketing. A frequent speaker at industry conferences, he is currently the key presenter in Printing Industries of America (PIA) three-part webinar series on multi-channel marketing. Printz will be the keynote presenter at the PIA Offset & Beyond conference in Baltimore on May 19. [Editor Note: see PRWeb media alert for details.] Printz will present the keynote address to the Teacher's Conference at GraphExpo on October 3rd, in Chicago.
About L2, Inc.
L2 is the provider of Fuse, an industry-leading SaaS platform for the creation of multi-channel, customized marketing campaigns. Founded in 2001, L2's technology consistently delivers software designed to support innovations in marketing communications. Fuse supports multimedia design with full integration and native support for InDesign, social media, including Facebook, and Twitter, and QR code generation. Fuse incorporates variable data management with custom campaign delivery through traditional direct mail processes, as well as email, Internet web site, personal URL (PURL), and SMS to mobile devices.
L2 support teams provide professional services to enterprise customers and channel partners in print and creative services. L2 manages marketing campaigns end-to-end, from on-demand campaigns with quick deployment, to full build of multi-touch campaigns that nurture leads throughout the sales cycle. Fuse customers include SAP, Acxiom, Optos, Intel, Delta Dental, HP, Palmer Printing, and The United States Postal Service. For more information call (408) 457-9300, or email info(at)L2soft(dot)com.
Get connected with L2, Inc. Facebook Twitter Slideshare
# # #