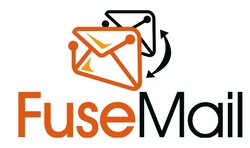 IM is vital to business productivity. Using unencrypted public networks is not a good choice for many organizations needing encrypted communication and centralization of archived communication
Kansas City, Mo. (PRWEB) August 12, 2009
FuseMail, LLC -- a leading provider of hosted email solutions -- today announced the launch of a hosted Instant Messaging (IM) service. Their hosted IM service features a downloadable desktop client private labeled to your organization. The hosted IM service is an add-on to their email hosting platform, bringing yet another vital business communication tool to a highly redundant and scalable platform.
The hosted IM product features:

Encryption of all communication over the network
Automatically updates contact list when email accounts are added or removed.
Downloadable IM software for Windows and Mac
IM client built-in to FuseMail's webmail v3 desktop-like webmail application
Access to public networks including Yahoo!, AIM, ICQ, Google, and MSN
"IM is vital to business productivity. Using unencrypted public networks is not a good choice for many organizations needing encrypted communication and centralization of archived communication", remarked Bryan Heitman, President of FuseMail.
Hundreds of ISPs and webhosting companies private label FuseMail's full email hosting suite. The hosted IM service is also available to these resellers of FuseMail allowing their own corporate logo and color scheme in the downloadable software.
FuseMail is a silver sponsor and exhibit at HostingCon 2009 in DC. Demonstrations of the platform will be available upon request and FuseMail will be offering RC Helicopters to people who stop by.
About FuseMail, LLC
FuseMail is an innovative provider of outsourced email hosting services that caters to hundreds of thousands of customers worldwide. The company was formed in 2003 and has developed a robust email platform with a rich feature set that aggressively filters spam and viruses. The company is positioned as a low-cost Microsoft Exchange alternative. FuseMail's headquarters are in Kansas City, Missouri.
For more information on FuseMail, please visit:
http://www.fusemail.com
Media Contact:
FuseMail, LLC
Henry Weber, 816-291-3456 (Direct)
Toll-free: 877-888-3873 x3456
###