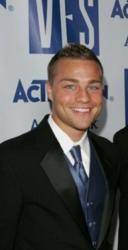 Coming together as a global community, we can reclaim our health from the broken disease-management system by empowering ourselves with real science based solutions that well-meaning doctors are nonetheless not yet aware of
San Francisco, CA (PRWEB) July 12, 2012
On Tuesday, July 10, 2012, The Future of Health Now, a movement co-founded by Erai Beckmann, Ann Wixon & Michael Fishman, released its first of 10 days of groundbreaking online health and wellness video presentations. Between now and July 19, The Future of the Health Now will continue releasing 2 videos each evening from some of the top scientific minds in health and wellness.
In order to better educate the public, the Future of Health Now chose a total of 20 top scientists and doctors to participate in this 10 day online event based simply on who provided the most scientific, credible, groundbreaking and most actionable medical information that would benefit the public.
"Not a single one of these participants were paid, asked to be paid, or promoted any of their products in order to be involved," remarks Ann Wixon. "They simply wanted to inform and educate the public."
The Future of Health Now is a science-based health publishing company focused on the very reasonable goal of helping one million people lead happier, healthier lives. On Thursday, July 12, 2012, the Future of Health Now will feature Dr. Daniel J. Siegel and William Grant. To watch the video presentations, please visit http://www.thefutureofhealthnow.com/members/Day3-Press-Release.
Dr. Daniel J. Siegel, M.D., who will be presenting "Using MindSight to Reverse Brain Age", is currently Clinical Professor of Psychiatry at the UCLA School of Medicine where he is also the Co-Director of the Mindful Awareness Research Center and on the faculty of the Center for Culture, Brain, and Development. Dr. Siegel is also the Executive Director of the Mindsight Institute.
William Grant, a leading authority on sunlight and vitamin D and their effects on health and disease, will be presenting "Vitamin D - The Key to Health". He has a PhD in physics and a 30-year career in atmospheric sciences, including 15 years with NASA. He retired in 2004 to spend full time researching and publishing the benefits of vitamin D.
"Coming together as a global community, we can reclaim our health from the broken disease-management system by empowering ourselves with real science based solutions that well-meaning doctors are nonetheless not yet aware of," says Erai Beckmann.
This 10 day groundbreaking online health and wellness event started on Tuesday, July 10, 2012. To watch the events, click here.