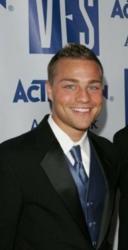 Coming together as a global community, we can reclaim our health from the broken disease-management system by empowering ourselves with real science based solutions that well-meaning doctors are nonetheless not yet aware of
San Francisco, CA (PRWEB) July 11, 2012
The Future of Health Now To Release Its Second Video Presentations With Dr. Scott Stoll and Gary Taubes
On Wednesday, July 11, 2012, The Future of Health Now, a movement co-founded by Erai Beckmann, Ann Wixon & Michael Fishman, will release its second set of video presentations in a series of free video interviews with some of the top minds in the health and wellness industry in order to best inform the public. To watch these free videos, click here.
The Future of Health Now is a science-based health publishing company focused on the very reasonable goal of helping one million people lead happier, healthier lives. On Tuesday, July 10, 2012, the company released its first video presentations with Anat Baniel and Dr. Mark Hyman.
On Wednesday, the video presentations will include interviews with Dr. Scott Stoll and Gary Taubes.
Dr. Scott Stoll is a board-certified specialist in Physical Medicine and Rehabilitation and currently serves as the medical director for the Back and Neck Center at Coordinated Health, Chairman of the Department of Physical Medicine and Rehabilitation and team physician for Lehigh University. Dr. Stoll is also on the Whole Foods Market Medical Board of Advisors. He will be speaking on Genetics, Nutrition, and Weight Loss.
Gary Taubes is one of America's most scientifically recognized and awarded science journalists. He is a contributing correspondent for Science magazine, and a Robert Wood Johnson Foundation investigator in health policy research at the University of California, Berkeley School of Public Health. Mr. Taubes will be speaking about diet, nutrition, and the causes of obesity as covered in his new book, 'Why We Get Fat'.
"The Future of Health Now is the only safe health haven in existence that challenges the dangerous and often toxic information you're given now from pharmacy supported health sites, YouTube crackpots, and most important, medicine that's out of date, ineffective, and must be retired," says program host Ann Wixon.
In order to better educate the public, the Future of Health Now chose 20 top scientists and doctors to participate in this 10 day online event based simply on who provided the most scientific, credible, groundbreaking and most actionable medical information that would benefit the public.
"Not a single one of these participants were paid, asked to be paid, or promoted any of their products in order to be involved," remarks Ann Wixon. "They simply wanted to inform and educate the public."
"Coming together as a global community, we can reclaim our health from the broken disease-management system by empowering ourselves with real science based solutions that well-meaning doctors are nonetheless not yet aware of." remarked Co-Founder Erai Beckmann.
This 10 day groundbreaking online health and wellness event started on Tuesday, July 10, 2012. To watch the events, visit http://www.thefutureofhealthnow.com/members/Day-2-Videos