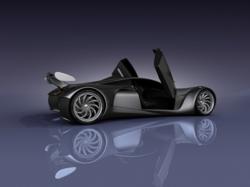 The 2013 and 2014 model years will see a plethora of new cars coming in from all the big names.
Los Angeles, CA (PRWEB) May 10, 2012
The 2013 and 2014 model years will see a plethora of new cars coming in from all the big names, and more importantly, there are exciting new cars across several segments within everyone's reach. While some car makers have found new ways of going green, many have decided that blue is the new green, and have adopted their unique badges indicating that their cars are doing their bit for the environment. Let's look at some of the cars which are amongst the most sought after.
1 - Ford Ecosport
The compact crossover segment is flourishing globally and automakers are scurrying to grab a share of this burgeoning segment. One of the most unique designs is the Ecosport from Ford. It's rather compact dimensions and off road intentions will make it a worthy and capable all rounder. It also looks fantastic, with the kinetic design language giving the little car quite the aggressive stance, sort of like a pug with a flame job! The Ecosport will be launched globally under a different name for each market. Ford have chalked out several variants of the Ecosport, including front or all wheel drive models, manual and automatic transmissions and a good choice of engines. The new turbocharged direct injection 1.0L 3-cylinder inline Ecoboost engine is a revelation, and will be available in either 100 hp or 125 hp states of tune, with a 180 hp version doing the rumor rounds. With a torque rating of 170 Nm, it makes the little 1.0L, on paper, a replacement for their 1.8L four! There will also be a new diesel engine, with a tuned version of existing 1.4-1.6L TDCi motors finding their way under the hood.
2 - Ford B Max
Ford has really got the ball rolling, and the Ecosport is just one of many new car models slated for launch. With the demand for hybrid minivans on the way up, Ford has stated that an all-new B-Max and revised C-Max will be available soon. The line up is expected to be filled mostly by hybrid variants, with the new range of Ecoboost 1.0L, 1.6L and 2.0L versions also doing duty where more grunt is needed. The compact B-Max is expected to offer fantastic utility with optional seating for up to 7 passengers and incredible economy and range. The cars are styled rather conservatively, but take a longer look and you notice the retention of the essential Ford styling cues.
3 - Volvo V40
Volvo have been busy reworking their engine and car lines and now it seems they have their new engine architecture and shared platform procedures in place. With every model in their line due to receive new four-cylinder turbocharged petrol and diesel engines as well as plug-in hybrid drivelines, they are on their way to a greener and safer tomorrow. The V40 is the new 4-door hatchback that will be positioned above the C30. The V40 proudly showcases all that Volvo has learned over the years, from their dynamic new approach to design, safety and engineering. What makes this model rather important though, is that the new S40 sedan and all-new XC40 compact crossover will be based around this design.
Read on for a list of all new cars.