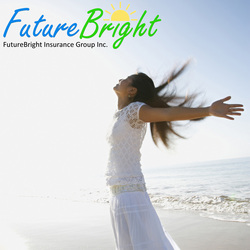 Finally, an online sales solution focused on the sale
Toronto, ON (PRWEB) November 9, 2010
FutureBright Insurance Group Inc. has released its new, industry leading, Online Sales Transaction Platform. The platform, called MyPlatformTE™ allows Insurance and other Financial Services Companies and Distributors to convert any product, regardless of complexity, to an online format that can be customized to any point of sale. This allows an end user such as an employee, association member, or retail direct customer, to Learn about a product, Get a quote, and Purchase coverage in one quick session.
MyPlatformTE™ is unique because it allows the customer to fulfill a purchase or enrol immediately, unlike current versions that provide a quote but require the customer's information for a follow up call. Insurance and Financial Products Manufacturers and Distributors can also connect the platform to their CRM systems and Call Center desktops, launch products, and send links to targeted customers for easy fulfillment.
"Insurers have been investing huge sums in streamlining their back office while distributors and end clients continue to demand an efficient online platform for product information, quoting and fulfillment. We are pleased to bring them this comprehensive solution. This technology is available in other industries and the time has come for its advantages to be enjoyed by stakeholders in the insurance and Financial Services marketplace." says Ron Tal, President of FutureBright Insurance Group Inc.. "MyPlatformTE™ bridges the last yard to the customer, providing Direct, Affinity and Broker channels with the ideal tools to optimize value. This will enhance their ability to efficiently tailor offerings to their customers and grow revenue."
MyPlatformTE™ comprises the latest security protocols, customer authentication and alternate billing options, including credit card, pre-authorized checking and individual or group billing. It can be customized and "White-Labelled" for Carriers, Distributors, Clients or specific Individual, Voluntary or Group Mandatory Campaigns. Furthermore, MyPlatformTE™ has a comprehensive set of modules that allow all users to monitor sales, and obtain a full suite of administrative reports in real time.
"Adoption of the internet for online transactions continues to increase exponentially. We believe FutureBright's platform is a compelling and timely solution with tremendous possibilities for Insurance manufacturers and their sales channels," says Ron Tal.
FutureBright, an insurance marketing organization headquartered in Toronto, Canada, uses leading edge technology to develop and market products and services for the insurance industry. Working with domestic and international insurers, reinsurers and distributors, FutureBright's mandate is to help its partners achieve increased sales, both economically and efficiently.
For more information about FutureBright, please contact:
FutureBright Insurance Group Inc.
260 Queen Street West.
4th Floor, Soho Center
Totonto, Ontario M5V 1Z8
http://www.futurebright.ca
###