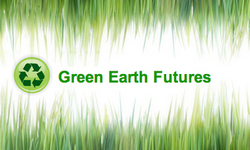 the time to build a Green Earth Future
Beverly Hills, CA (PRWEB) September 28, 2007
Cannon Futures Trading has teamed with the Arbor Day Foundation to launch its new environmental stewardship program, Green Earth Futures.
Each time a new trading account is opened, Cannon Trading will plant trees in an American national forest damaged by fires, insect, and disease. In addition, they will make a donation to preserve 250 square feet of rainforest. In conjunction with comprehensive paper and computer recycling programs, Cannon Trading seeks to foster a new era of environmental responsibility in the futures and commodities industry.
"From the endless streams of ticker tape one hundred years ago to the lumber harvesting, metals mining, and crude oil drilling today, the futures and commodities trading industry has played a part in the depletion of our planet's natural resources," said Mike Levy, President of Cannon Trading. "With Green Earth Futures, we hope not only to do our part as global citizens, but ultimately help foster a sea change in our industry that champions environmental consciousness for years to come."
In addition to the environmental effects of gathering the commodities traded in the futures market, last year saw the worst forest fire season on record, burning more than 9.6 million acres of land and creating a need for planting millions of trees. And with the nearly 100,000 acres of precious rain forests destroyed every day, "the time to build a Green Earth Future," said Levy, "is now."
About Cannon Trading
Cannon Trading, a cutting-edge discount futures and commodities trading firm, was founded in Beverly Hills, California in 1988. A member of the Commodity Futures Trading Commission, National Futures Association, US and Beverly Hills Chambers of Commerce, and Better Business Bureau, Cannon Trading is one of the pioneers in online futures trading, specializing in broker assistance, full-service commodity trading, and system trading of futures, commodities, futures options, forex, and e-minis.
About the Arbor Day Foundation
The Arbor Day Foundation is a nonprofit, environmental education organization of nearly one million members, with a mission to inspire people to plant, nurture, and celebrate trees. More information on the Foundation and its programs can be found at arborday.org.
###