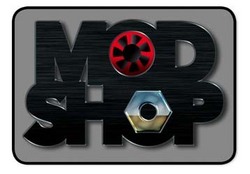 South San Francisco, CA (PRWEB) October 15, 2007
Maximum PC, Future US' monthly bible for hardcore computer addicts, will launch The Mod Shop (http://www.modshop.net) on October 15th. As the premiere website for builders and designers of custom computers, The Mod Shop offers a slate of unique features to help PC modders create an online home, and even win prizes, within a booming web community.
Inside the Mod Shop, computer modders, upgraders and artists of all experience levels can share and promote their creations with photos, work logs, how-to articles, and more. Whether their modding projects are simple or insane, performance-oriented or aesthetic, PC- or Mac-based, all contributors are welcome. Even the most modest computer builder can register on the website and immediately begin chronicling his work-in-progress on a customized profile page.
Thermodynamically impossible chip cooling? Body-shop-caliber case painting? Origami-like wiring jobs? Bring it on! But while The Mod Shop will be home to the world's most elaborate custom PCs, the community is just as interested in seeing humble mod jobs, and how they evolve month by month into works of creative genius.
There's more to do at the Mod Shop than just look at gorgeous rigs. The site is hosting a monthly NCAA-style tournament, giving away more than $2,000 in cash and prizes courtesy of Windows Vista Ultimate. The Mod Shop community votes on which hot-rod computers will make it to the next round, taking that rig into the next monthly tournament to fight it out gladiator-style.
"The editors of Maximum PC have been covering the hardcore PC modding scene since 1999, bringing readers spectacular photography, in-depth how-to articles, and our monthly Rig of the Month contest," explains Will Smith, editor-in-chief of Maximum PC. "We are very excited to present the ultimate community resource for PC hardware hackers of all experience levels."
About Maximum PC
Published by Future US, Maximum PC, the hands-on guide to everything PC, is the market-leading special interest PC and personal technology enthusiast magazine. With absolute candor and uncompromising honesty Maximum PC guides its readers through the rapidly expanding world of PC technology: PC building and upgrading, games, digital cameras, PDAs, MP3s, DVD burning and playback, wireless communications and much, much more, ¬all with a direct emphasis on getting the most performance possible. Maximum PC serves the specialized information needs of its passionate readers with uncompromising product reviews, in-depth features, step-by-step instruction, and incisive analysis of leading-edge trends.
(http://www.maximumpc.com)
About Future US
Future US is a leading publisher of cutting-edge special interest magazines (Official Xbox Magazine, PlayStation®: The Official Magazine, PC Gamer, Maximum PC, Mac|Life, Nintendo Power, Pregnancy, Future Snowboarding, Guitar World, and Revolver) and websites (GamesRadar, FileRadar, gloob.tv, ModShop and Next Generation) which sell in excess of 2.1 million and reach more than 3.5 million unique visitors per month. Future's publications reach a young, active, affluent audience and rank 12th among audited newsstand publishers in gross newsstand revenue. Future US is based in the San Francisco Bay Area, with offices in New York, Los Angeles and San Diego.
(http://www.futureus.com)
###