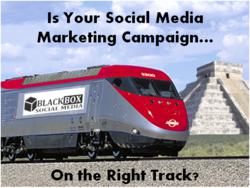 We know there are still people wanting more information about the product and looking to have their questions answered. This Q&A with Jonathan Budd should answer most of the questions out there
Austin, Texas (PRWEB) July 31, 2012
Futuristic Marketing Co Creator Jonathan Budd answers questions about his newest Internet marketing product designed to teach people how to drive traffic to their site and how to convert that traffic into customers. To view this report, please click here.
"There's been quite a bit of hype around Jonathan (Budd) and Mark (Hoverson) the past couple of weeks regarding Futuristic Marketing," says Black Box Social Media Co Founder Nick Bridges. "We know there are still people wanting more information about the product and looking to have their questions answered. This Q&A with Jonathan Budd should answer most of the questions out there."
The Futuristic Marketing course is designed for business owners seeking to generate affordable traffic using sites like Facebook and turn that traffic into a community of customers. Futuristic Marketing is actually 2 coaching programs combined into one:
#1. Futuristic Traffic.
#2. Futuristic Influence.
In addition, Futuristic Marketing also comes with 2 Software Solutions:
#1. Facebook Lead Accelerator
#2. Futuristic Influence Machine
To view the Black Box Social Media Review of Futuristic Marketing, please click here.
"While many online marketing guides teach you how to drive traffic to your site, they don't teach you how to convert that traffic into customers," says Curt Maly of Black Box Social Media. "Jonathan Budd and Mark Hoverson do a masterful job of explaining how to do this in Futuristic Marketing. This type of training can revolutionize a small businesses's online marketing plan."
Top Internet marketers, including Curt Maly, have joined together to show their support of Jonathan Budd by teaming up with Magnetic Sponsoring as part of Team Vicious and Delicious to give away bonus packages in excess of $30,000.
"Futuristic Marketing has been so well received by other top Internet Marketers in the industry that many have joined together to create some amazing bonuses," continues Mr. Maly. "The best Futuristic Marketing Bonus package I've seen has been through Team Vicious and Delicious, who has combined to give away over $30,000 in bonuses!"
To view the Jonathan Budd Answers Questions report, please visit http://blackboxsocialmedia.com/futuristic-marketing-creator-jonathan-budd-answers-questions/