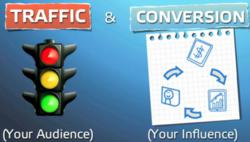 Futuristic Marketing just opened their doors and is hands down the best coaching program of 2012.
San Francisco, CA (PRWEB) July 25, 2012
The new Futuristic Marketing program by Jonathan Budd and Mark Hoverson is all about using futuristic strategies to gain exposure with an Internet marketing business.
The coaching program was designed to help any marketer whether novice or advance to learn a few strategies and tips on how to market products or services online.
Jonathan and Mark Hoverson have been rolling out free training videos during the pre-launch phase of the program and finally the chance to purchase the training is here today!
The Futuristic marketing coaching program was designed to empower people with tools that can automate an online business.
According to the Futuristic Marketing official website, Jonathan and Mark who are both eight figure earners have figured out a way to leverage the power of Facebook for greater business exposure online.
This coaching program includes one-on-one webinars, training videos and practical techniques that can help take any online business to the next level.
Futuristic Marketing is hands down one of the biggest launches in 2012, since Jonathan and his partners put most of the strategies included in the training to the test for the last 10 months with positive results.
The most important elements to an online business are Traffic and a landing site that helps convert traffic into active buyers.
Since experienced marketers like Jonathan know what it takes to run a real business online, Futuristic Marketing is broken down into three main sections including Futuristic Traffic, Futuristic Influence and a software that can help automate the process.
The useful software easily integrates with Facebook and has been simplified with an interface that can be managed by most users. This software is one of the main assets of the program.
Additional to all the goodies that are being promoted with Futuristic Marketing, with the purchase of the training Jonathan Budd is giving away tickets to his $2000+ Unstoppable event that takes place in San Diego.
To experience and visit one of Jonathan's event alone, can have a major impact on marketers that who are truly committed to an online business.
For more information on Mark Hoverson and Jonathan Budd's Futuristic Marketing Coaching Program visit http://MarketingFuturistic.com