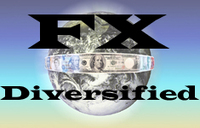 FX Diversified believes that it's transparent, liquid Managed Forex platform provides solutions that many are looking for.
Sandy, UT (PRWEB) July 20, 2010
In an industry where transparency is hard to come by, FX Diversified has officially launched its 100% transparent, diversified Managed Forex platform. This exciting opportunity allows investors to see what has transpired with their funds anytime, day or night. It also affords them the freedom of complete liquidity, with the ability to withdraw all or a portion of their funds in 24-48 business hours.
This approach sets FX Diversifed apart from most other saving and investing opportunities. The old adage of buy and hold and the market will always recover is clearly not reliable anymore and may not be so for quite some time. The need to take control of one's portfolio is more evident now than ever before. It has been said, "Don't put all your eggs in one basket." This means diversification by studying out and implementing more than one option that will focus on capital preservation and consistent profitability. And, by utilizing this diversified approach, one may put more probabilities of achieving lasting success on their side by minimizing risk and maximizing returns. FX Diversified's new transparent Managed Forex platform fills all these needs.
Many hardworking Americans find themselves in a precarious situation as retirement nears. As they are trying to prepare to actually be able to retire, and as they look at their nest egg, many - if not a majority - realize that retirement and their dreams of relaxing and living the American retirement dream will have to be put on hold. Vacations and time off with the family will not be happening as they envisioned it.
"Now is the time to take control of your money," said Co Chief Investment Officer Leo Kanell. "Clearly, Wall Street has not put America's money before their own and, as such, many Americans don't know where to look for solutions. We believe we provide a unique opportunity to make strong returns in a transparent, liquid way."
"One possible solution is to get back in the driver's seat," said Co Chief Investment Officer Phil Rowson. "Indeed today, one has more options than ever before to manage their own 401k or IRA via a self-directed method where you can make the choices that control your own financial destiny. But be careful. With much power there is much responsibility." Some alternatives exist with alternative investment options. First of all, whether they are real estate, private company stocks, or Managed Forex, make sure it is transparent and liquid meaning that the investor can watch their money and, if the investor becomes nervous or has an emergency, they have the option to take out their funds with no fees or penalty and no questions asked.
FX Diversfied offers a weekly webinar to explain the pros and cons of taking control of the portfolio with Managed Forex and other alternative investments. Taking control of one's financial future has never been more important in terms of the lack of positive growth that the stock market and real estate have had on American's money. No one wants to see another "lost decade" of results. Even in today's volatile markets there are always people and companies finding success and building a strong track record of consistent growth by effectively implementing diversified strategies.
FX Diversified
http://www.fxdiversified.com
(801) 649-5404
We are a Managed Forex firm striving to assist our clients in taking control of their portfolios after erratic and unpredictable whipsaw movements of the world stock markets.
###