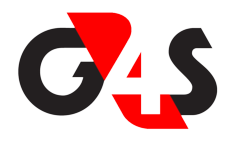 The joint powers of the Southern California Regional Rail Authority (SCRAA) continue to provide their passengers a truly valuable commuting service with Metrolink.
Omaha, NE (PRWEB) June 13, 2011
G4S Technology LLC (formerly Adesta) a systems integrator and project management company for communication networks and electronic security systems, has been selected by the Southern California Regional Rail Authority to install and integrate an updated, enhanced communications network, electronic equipment and microwave towers to support train control, station services and business applications. The $13.6M project began in February and is projected to be completed within eighteen months.
The Southern California Regional Rail Authority, commonly referred to as Metrolink, is a premier regional rail system which provides commuter services and other passenger amenities. The rail system conveniently links travellers to community employment, activities, and everyday happenings within Southern California. The system provides a reliable mode of transportation that is secure and beneficial to the environment.
G4S Technology will perform the work within a 40-mile geographic area throughout Orange County, California. There are nine passenger stations, 21 wayside locations and two endpoints involved. G4S Technology will install a new fiber-optic backbone, communications shelters, electronic communications equipment and new microwave towers within this geographic area. They will also integrate and ensure communications back to Metrolink's Operations Center. Once completed, the expansion will increase passenger service within Orange County, CA from 64 trains per day to approximately 80 trains per day, as well as increasing the quality of the overall traveling experience.
The new fiber backbone will not only integrate the train control data, but will be available to support additional services such as CCTV, ticket vending machines, public address, variable message signs (VMS), voice radio and some elements of Positive Train Control (PTC).
"The joint powers of the Southern California Regional Rail Authority (SCRAA) continue to provide their passengers a truly valuable commuting service with Metrolink," said Bob Sommerfeld, President of G4S Technology. "We are happy to be able to help them expand on their concept of improving the passenger travel experience with the enhanced technology these upgrades will provide. We are also happy to help the state of California further their preservation of the environment."
About G4S Technology
G4S Technology (formerly Adesta) brings innovative, flexible and cost-efficient thinking to the design, construction and maintenance of stand-alone or integrated communication networks and security systems. For nearly two decades, G4S Technology has offered commercial, industrial and governmental clients an efficient single point of contact for all their project issues. A trusted partner to customers and suppliers around the world, G4S Technology takes great pride in delivering outstanding technology, superior control and a great return on investment.
G4S Technology has deployed over two million fiber miles in more than 200 rural and metropolitan areas and completed over 1,500 electronic security systems projects in the United States, Europe, Asia, Central America and the Middle East.
Headquartered in Omaha, Nebraska, G4S Technology is managed by executives from the telecommunications, construction and security industries. The company is a leader in providing innovative, turnkey solutions for advanced communication and security systems.
About G4S
G4S is the world's leading security solutions group, which specializes in outsourcing of business processes in sectors where security and safety risks are considered a strategic threat.
G4S is the largest employer quoted on the London Stock Exchange and has an additional stock exchange listing in Copenhagen.
G4S has operations in more than 120 countries and more than 625,000 employees. For more information on G4S, visit http://www.g4s.com
For further inquiries, please contact:
Laura Kocher, Communications Specialist
(402) 233 7570
Laura(dot)kocher(at)usa(dot)g4s(dot)com
###