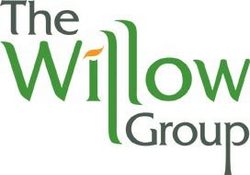 Chicago, IL (PRWEB) March 21, 2011
The Willow Group (TWG), a 16-year-old Consultative Market Research Company, recently announced it has joined GA Communication Group.
TWG provides consultative Market Research Services to the Pharmaceutical, Diagnostics and Medical Device sectors, with offices in Chicago and Princeton, NJ. It will function as an independent operating company within the GA Communication Group, which also has offices in Chicago and San Diego. The Willow Group will continue to be managed and staffed by the individuals instrumental in building it into the research organization that it is today.
"We (TWG) have a very exciting growth opportunity before us, and becoming part of an organization like GA offers the exact mix of resources and energy we're looking for to take our company to the next phase. While the services we offer are different in their own way, we share a unique strategic approach to clients and their problems, along with management experience on how to stay successful. In so many ways it is a perfect match for our companies and for our clients," commented TWG principal and founder Bill Fergus.
"We're thrilled to have The Willow Group join our growing organization," observed Mark Goble, GA Communication Group COO. "We've known and worked with Bill and his staff for years, have shared clients and assignments, and more importantly, share the same philosophy that we are in business to do one thing: help our clients succeed."
About The Willow Group
The Willow Group was founded in 1994 and is staffed by senior-level research experts with decades of vertical knowledge and experience from the payer, provider, and patient perspectives, making them a valued and respected partner in not only conducting research but also pinpointing issues and answers and then providing solutions.
For more information, call (847) 277-9405 or visit http://www.twgresearch.com
About GA Communication Group
GA Communication Group is an independent communication and marketing organization that is continuously building a network of resources and offerings for its healthcare, digital, and consumer clients. Established in 1982, we pride ourselves on great client relationships, being staffed with the top talent in the industry, and providing a full range of services that our clients need and trust us to deliver.
We serve our worldwide clientele from our offices in Chicago and San Diego. Across all the businesses and offices, the organization employs nearly 100 senior-level professionals with expertise in account management, creative and digital services, and strategic and consultative planning.
For more information, call (312) 803-1900 or visit http://www.gacommunication.com
###