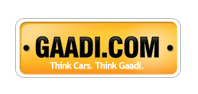 Riding on the popularity of Hyundai i10 and Hyundai i20, the company is all set to launch Hyundai i30 in India.
New Delhi, India (PRWEB) April 26, 2013
Hyundai Motors, a well known brand in India has already carved its niche in the Indian automotive market as it has become the second largest car manufacturer in India. The South Korean car major is one of the first to enter the Indian automotive market after the Government of India opened its shores to foreign majors. Hyundai's Santro and Accent once ruled the Indian car market. Lately, Hyundai i-Series has been able to acquire a major market share.
Riding on the popularity of Hyundai i10 and Hyundai i20, the company is all set to launch Hyundai i30 in India. The model has already been established worldwide as Hyundai has been manufacturing it since 2007. On the occasion of its launch in India, Gaadi.com reviews the first drive of Hyundai i30.
A spokesperson from Gaadi.com said "Hyundai i30 is based on Hyundai's famous fluidic design philosophy, which we have already experienced in Hyundai Verna. Its interior too seems quite futuristic in design. Secondly, the driving experience is mind blowing. You can call it as 'effortless driving'. This is one of the rare cars where you don't feel anything in particular as every component is precisely designed and correctly placed and you become part of this marvelously designed machine."
The car packs a 1.4 litre Gamma petrol engine. It runs smoothly on 100bhp at 500rpm and churns out an easy 139Nm of torque at 4200rpm. The CO emission is well within limits, which means that the engine performs well by taking care of fuel economy too. Much bigger than i20, it bears the usual Hyundai trappings such as blue backlighting for instrument cluster. Safety has also been taken into consideration with head restraints for the driver and front passenger, side impact bars, seat belts and six airbags.
Hyundai is launching the petrol version this year. However, soon i30's diesel version with smooth and quiet 128bhp diesel engine is also to follow.
Initially the car is coming in seven shades namely White, Black, Red, Blue, Brown, Silver and Grey. Its price would be one lakh more than i20's sticker price, which means that the car would be in the price band of Rs. 6-10 Lakh. Considering the features, Hyundai i30 will certainly be proved a winner in its segment. Till then car enthusiasts have to wait…….
About Gaadi.com
Gaadi.com is owned by Gaadi Web Pvt Ltd which is said to be is an attempt to build a high quality Auto Website in India which is relevant to its users. Gaadi.com offers its users New Car Research, a Used Car buying and selling platform, Exclusive Car content, A community of Car enthusiasts to interact with, and a lot. For further details, visit, http://www.gaadi.com/