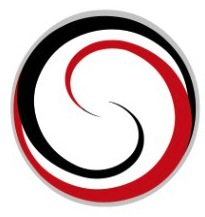 This is going to change the way people interact with each other. Forever!
(PRWEB) October 19, 2012
2DLW, LLC announced today the update of Gabbaga®, an innovative new iPhone and Android Mobile Application that connects users within a 500 mile radius while steadfastly safeguarding user privacy. The application was created by inventor Dan Williams, who spends his days serving as an active duty Master Sergeant with the United States Marines.
"In my line of work I'm always thinking about security and how to keep my information private," said Williams. "My thought was to create an application that would allow me to interact with everyone around me without sharing any personal information that I don't have to."
With Gabbaga®, iPhone and Android users simply check in and select a radius, anywhere from one-quarter of a mile to 500 miles. The user is then given a random ID number to anonymously post their messages to other users in their chosen radius. Once the user signs out, their posts and replies are deleted from the server.
The app, which is free to download and works off of Wi-Fi or any 3G or 4G network, allows hyper-links so users can promote and advertise themselves however they want. A bar owner, for example, could turn a slow night into a packed house by linking to drink specials for any possible patrons in his radius. Similarly, a homeowner could use Gabbaga® to find a friendly neighbor to shovel their driveway after winter's first frost. Gabbaga® is also great for advertising your Twitter or Facebook account. It allows people to promote or restrict as much information as they wish.
Since inventing Gabbaga®, Williams has constantly innovated and improved upon the product. "Version 2 allows users to upload photos for the duration of their check in, and they can even geocache posts at a certain location for the future. The settings have been updated dramatically and now allow you to set your phone to search for things you want around you even if the App is minimized. It really is incredible technology."
Williams has done multiple combat tours during his 17 years in the Marines, and was twice awarded the Bronze Star. His job may be difficult, but Williams loves the opportunity it gives him to interact with people everywhere he goes. That's why he created an IPhone App to help others do just that.
Visit http://www.gabbaga.com for more information and visit the ITunes App store and Google Play to download Gabbaga® for free.
http://itunes.apple.com/us/app/gabbaga/id495124783?mt=8&ign-mpt=uo%3D4
https://play.google.com/store/apps/details?id=com.gabagga.android&feature=nav_result#?t=W251bGwsMSwyLDNd