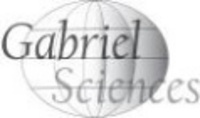 This award is an example of the promising collaborative opportunities that can be developed between the biotech industry and academic medicine through the NIH SBIR or STTR mechanisms. Gabriel Sciences (Primary Awardee) brings agile drug development abilities to pioneering science from Mayo Clinic (Subawardee)
BETHESDA, Md. (PRWEB) January 14, 2008
"This award is an example of the promising collaborative opportunities that can be developed between the biotech industry and academic medicine through the NIH SBIR or STTR mechanisms. Gabriel Sciences (Primary Awardee) brings agile drug development abilities to pioneering science from Mayo Clinic (Subawardee)," notes David Pickar MD, President of Gabriel Sciences and Principal Investigator for the grant. Dr. Richelson serves as the Mayo Clinic Investigator for this Grant.

Small Business Innovation Research grant #1R43MH081365-01 The content is solely the responsibility of the authors and does not necessarily represent the official views of the National Institutes of Mental Health or the National Institutes of Health.
About Gabriel Sciences
Gabriel Sciences (formerly Gabriel Pharma) is a biotech company with the mission to advance treatment and understanding of mental illness through its translational research, including collaborative opportunities with academic medicine. David Pickar MD, founder, is former Chief of the Experimental Therapeutics Branch at National Institute of Mental Health (NIMH) with current adjunct appointments as Professor of Psychiatry at Johns Hopkins University School of Medicine and Uniformed Services University of Health Sciences. Gabriel Sciences is the recipient of NIH SBIR Phase I and Phase II grants for the development of a clinical DNA database enabling predictors of antipsychotic drug response. The current antidepressant program, which is a collaborative project, adds to Gabriel Sciences' portfolio of drug development for the treatment of mental illness.