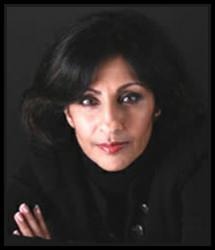 Born Muslim, raised Catholic; from life in an orphanage to that of a wealthy, diplomatic family.
(PRWEB) June 20, 2011
New Nurture Book Tour for Gabriella van Rij. Visit blogs and websites featuring Gabriella van Rij and With All My Might (WAMM): One Woman's Cross-Cultural Journey, from June 20th-24th, 2011.
About With All My Might (WAMM):
Born Muslim, raised Catholic…
From an orphanage to diplomatic family…
From humble meals to three course dinners with silver cutlery…
Born in Pakistan, raised in Europe…
Every day having to defend herself at the school yard: "Is that blond, tall, gorgeous-looking woman picking you up really your mother?"
All of us have been spoon-fed or pressured into conforming by the people closest to us. Out of the conformity, our adversities are often born. Gabriella knows first-hand that it is possible to overcome, free oneself of constraints and become proud of their own diversity.
With All My Might talks about conformity, adversity and diversity; it dares you to stay true to who you are...
About the Author:
Gabriella van Rij has developed a unique experience in the field of communication during the last two decades with a huge capacity to adjust to different cultures while moving through many countries and many different communities. She speaks three languages fluently, English, Dutch and French and has worked with large multinationals as well as Small Businesses. She knows better than anyone the secrets of negotiations between individuals and groups. She looks happy, she is happy and she can make you happier in your life by providing the ultimate gift of inspiration and courage.
Join us for the With All My Might (WAMM) Nurture Virtual BOOK Tour, June 20th-24th, 2011 for a chance to enter and win print copies of With All My Might.
For current tour dates and the full Nurture Book Tour schedule, please refer to the author's Nurture Book Tour page.
About Nurture Your BOOKS™
Nurture Your BOOKS™ - A global, online, independent author and book promotion company based in Alberta Canada; it is owned and run by the company's CEO and Founder, Bobbie Crawford-McCoy. Nurture Your BOOKS™ stands out by offering clients contract-free support and professional author services at an affordable price. They provide their expertise and knowledge to a growing number of authors, Independent and Traditional/Legacy Published, who require assistance with marketing, promoting and selling their books.
Nurture Your BOOKS™, "A refreshing change from what you're used to."
# # #