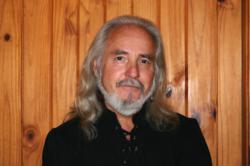 Tubac, Arizona (PRWEB) February 13, 2013
"God, why is this happening to me?" Gabriel asks in the beginning of his struggle with dialysis. Throughout his 8-month experience - 3 days a week, 4 hours a day - being tied down to a chair while his blood flows from his body, through a machine and back, he realizes that very bad things happen to very good people. He meets young and old alike, tied down to the machines just like he is. The young people are the hardest for him to resolve in his mind with God. As a minister, he feels obligated to give them hope. The Sharp End of the Needle is a must-read for anyone on dialysis or with any life-threatening illness, from a writer who went through it and can identify with what they are going through. The book offers hope through this trauma in their lives and insight into the medical system and how to prepare for the challenges they will face.
Gabriel of Urantia is the cofounder and pastor of Global Community Communications Alliance, one of the largest spiritual intentional communities and ecovillages in the world. After nearly four decades of service work dedicated to bringing positive change to the world through various outreach ministries he founded, Gabriel learned his kidneys were failing. The Sharp End of the Needle is a series of journals written during his process with being a patient in the throes of surgery, dialysis, and more surgery. It is an in-the-moment honest and raw accounting of the emotional struggles, the personal trials and spiritual victories of Gabriel's battle with diabetes and dialysis, the difficulties of the corporate medical system, and his eventual kidney transplant from his 22-year old daughter, DeleVan, lead singer of Van'sGuard. He writes about his experiences with both very qualified and not-so-qualified care givers, as well as the bureaucracy of the medical field and insurance companies (both private and governmental), as he discovers that often in the medical field, the right hand doesn't know what the left hand is doing and the patient suffers the results.
In this very personal journey Gabriel explains how he felt, from finding out about his disease to receiving his new kidney and gaining the hope and health to continue not only his spiritual work, but his work as singer, songwriter and author. The Sharp End of the Needle by Gabriel of Urantia is published by Global Community Communications Publishing. For more information or to purchase the book, visit the Global Change Tools website.