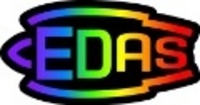 SPRING HILL, Tenn. (PRWEB) May 2, 2008
GageMap is a finite element post processing tool designed with vibration testing in mind. It dramatically reduces overall effort, cycle time and cost by verifying and utilizing your finite element model for test preparation and data analysis. GageMap interfaces to popular, commercially available finite element packages and gives you the ability to apply strain gages and accelerometers to your finite element model independent of the mesh. Data is always stored in the sensor coordinate system so comparison to test data is a breeze. GageMap supports most finite element types, anisotropic material properties, grouping, custom coordinate systems, prestress and cyclic symmetry. Because GageMap is so user friendly, many customers use it instead of their FE post processor.
A licensed, professional engineering firm, EDAS is a provider of high-technology engineering services, dynamic data acquisition with real-time monitoring, data analysis and archival products that benefit our increasing customer base, world-wide. Certified to ISO 9001:2000 quality standards, EDAS is continually striving to bring the highest quality products to market.
Customers under a valid maintenance plan, can download the latest version at http://users.edasinc.com. If you would like to become on of the many statisfied GageMap customers please give us a call at (931)486-0081, or email us at [email protected] Visit our web site at http://www.edasinc.com for more information about our products and services. You deserve to be impressed(SM)!