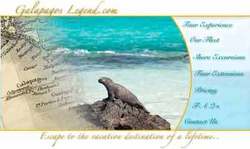 High-end is a very unique term when it comes to travel and it is often grossly misused
San Diego, CA (PRWEB) August 21, 2008
Visiting exotic locations is always a treat for travelers, especially when the trip has been customized and planned by professionals who are committed to meeting the specific desires of their clients. Now offering tailored travel programs for travelers interested in Galapagos Islands cruise vacations and other South American travel destinations, Wildlife Vacations, Inc. is dedicated to providing travelers with a truly high-end, customized travel experience.
"High-end is a very unique term when it comes to travel and it is often grossly misused," explains Jonathan Pinto, President of Wildlife Vacations, Inc. "We listen to our clients and help them plan accordingly so that their vacation programs are truly what they want."
Tailoring travel packages for family reunions, corporate meetings, and a variety of other groups, Wildlife Vacations, Inc. offers an array of custom, high end tour packages to the Galapagos Islands of Ecuador, Machu Picchu, Peru, and other South American hot spots. Clients may plan their trips around specific interests, including the trains and "Chivas" of Ecuador or plan a dream wedding on Santa Cruz Island featuring top notch chefs and white-glove service. Travelers can even focus their trip around hobbies such as bird watching.
"There is not a photograph that can describe how amazing it is to get up close to the exotic animals of the Galapagos Islands," adds Christopher A. Mark, Reservations and Operations Chief, for Wildlife Vacations, Inc.
South American and Galapagos travel programs are developed using an in-office, state-of-the-art computer system allowing customization based on the express interests of travelers. Extensive travel industry experience, the value of services offered, and the determination to understand the needs of their clients are a few ways Wildlife Vacations, Inc. optimizes the travel experience.
Wildlife Vacations, Inc. provides in-depth expertise on Galapagos travel and the geographic area of South America in part due to personal, family, travel industry contacts built over the span of three generations. This experience often offers professionals access to limited availability spaces during traditional travel peak times. As interest in travel to the Galapagos Islands increases, Wildlife Vacations, Inc. is at the forefront of providing detailed, custom trips of a lifetime.
For more information about Galapagos Islands vacations and options for other South American destinations, please visit GalapagosLegend.com.
About Wildlife Vacations, Inc.:
President Jonathan R. Pinto has over 15 years of experience in various aspects of the travel industry, specializing in custom, high-end vacation travel. He has personally planed a trip to the Galapagos Islands for a former U.S. President and the former first family, the U.S. Secret Service, a private tour of Ecuador and the Galapagos, by private plane and private yacht for a then Governor of Virginia, as well as a one-of-a-kind Amazon adventure for beloved "opera legend" Luciano Pavarotti and eight of his closest friends; and the list goes on. Jonathan has dedicated his work career and business to creating unique travel experiences for his upscale clientele from around the world.
###