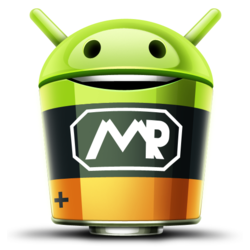 Designed to provide maximum mobile freedom, Mugen Power 4600mAh Lithium-Ion extended battery increases the lifetime of Samsung Galaxy S3 by 2.19 times!
Hong Kong (PRWEB) October 13, 2012
Samsung Galaxy S3 owners are often reported to complain about short battery life of the device. We worked hard on this project and managed to fit additional 2500mAh capacity into that new battery. Mugen Power solution gives customers added battery life to stay connected longer without recharges and make more with the smartphone than ever before.
Recently HLI-i9300XL battery had several reviews on YouTube and here are some impressions form real users:
"More than 2X the battery life! This monster can last up to 2 days of pretty heavy use, several days for light use and is capable of 9 hours of battery life!!! This is the real deal and I love this battery!"
"If you want the best way to extend your cellphone battery life don't try with software i tried it and it didn't work for me, the best way for longer use cellphones with faster processor and bigger displays is to buy better battery with more mAh for extra heavy use, it will last surely 2x or even 3x more than OEM!!!"
"A very great product, more than doubled the battery life, great quality. i prefer to spend something more on Mugen Power than buying some cheap clones that risk to damage device."
"I've bought a Mugen battery for my Toshiba TG01 and I was amazed by how long it lasted, so I did the same for the Galaxy s3 and it keeped the promises. The only drawback is the weight of the phone increased by a long shot, but I'm not bothered about it."
"The battery not only makes the phone charge last longer, it's easier to handle and hold with the extra size and weight, and has the kickstand which I use all the time. At first, I thought it didn't improve the charge time much, but after about 4 full charge cycles it suddenly lasted seemingly forever. I can start in the morning with a full charge, leave the display on full brightness, use the phone all day and won't need even close to a charge until the end of the NEXT night, and even still there is plenty of charge. I recommend using a battery saver app like easy battery saver which also has a task killer. Not essential but is nice. I keep the stock battery and back just in case I go backpacking on a long weekend. I researched other batteries which are cheaper, but this battery is solid in performance which specs can't convey. Highly recommended."
"Excellent product, twice as performance as stock battery. It's worth the effort. Moreover excellent assistance e courtesy. Compliments."
"After the first 4-5 battery charge cycles, I'm now getting excellent battery life. But yea it also depends upon which ROM you are using as well. On the stock ROM it works wonders :)) Thanks Mugen!!"
"Mugen Power 4600mAh Extended Battery for Samsung Galaxy S3 is a very good battery, it works like it described, double the usage time at least, and very nice looking, and protect the camera, flash light, speaker as well. I also like the kickstand on the case."
Link to full review: http://www.youtube.com/watch?v=jV1lwZREGQU
Pricing and Availability
Mugen Power 4600mAh Extended Battery for Samsung Galaxy S3 is available for US$87.95 direct from Mugen Power Batteries at http://www.mugen-power-batteries.com/mugen-power-4600mah-extended-battery-for-samsung-galaxy-s3-i9300-atandt-samsumg-galaxy-s-iii-i747-verzion-samsung-galaxy-s-iii-i535-with-battery-door.html
More information on the product: http://www.mugen-power-batteries.com
Connect with Mugen Power Batteries on Facebook: http://www.facebook.com/MugenPowerBatteries
Follow Mugen Power on Twitter: http://twitter.com/MugenBatteries
About Mugen Power Batteries
Mugen Power is the worldwide leading brand of high performance batteries for portable electronic devices. Mugen Power means Performance and Quality and delivers a full spectrum of high quality products for PDAs, smartphones, digital cameras, camcorders, MP3 players, portable DVD players, notebooks, UMPCs and Personal Media Devices.
Mugen Power batteries have better performance (higher capacity) and reliability (longevity & safety) than other brands. The superior performance improves run time, often doubling that provided by the original brand replacement. The superior quality results in longer battery life and better protection of the powered device.
All Mugen Power batteries also undergo vigorous QA procedure, resulting in Mugen Power achieving the lowest return rate in the market. All Mugen Power batteries are CE and RoHS Certified.
NOTE FOR EDITORS: Mugen Power 4600mAh Extended Battery for Samsung Galaxy S3 is available on request to editors of computer magazines and bloggers who will to write a review of the battery.