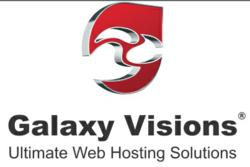 The changes to our site and solutions will make it easier than ever for customers to take advantage of GalaxyVisions' affordable price and reliable service
New York, NY (PRWEB) August 31, 2012
GalaxyVisions, the New York metropolitan area's leading provider of Internet hosting solutions, announced today that it will launch a major renovation of its website and product offerings in September.
The site's first major revamping includes improved navigation, new content and enhanced functionality. As part of the redesign, the site clarifies the full suite of GalaxyVisions' offerings, which range from shared hosting and virtual private servers to dedicated servers and custom solutions. In addition, a rich array of managed services is detailed throughout the new site.
Further details will be announced when the site launches in mid-September.
"The changes to our site and solutions will make it easier than ever for customers to take advantage of GalaxyVisions' affordable price and reliable service," said Ruben Magurdumov, GalaxyVisions' Vice President of Operations. "The site is packed with useful information that makes it a one-stop shop for all hosting needs."
Every page of the new site focuses on GalaxyVisions' value proposition: Its promise to deliver the best, most reliable service at the lowest price in the New York metropolitan region. Like the previous site, it will host a blog that showcases industry news, best practices and other information for GalaxyVisions' customers and visitors.
The site allows customers to order services themselves and set up payments. In addition, there are links throughout to GalaxyVisions' customer service and sales teams to help with any questions or customized solutions.
Since its founding in 2003, GalaxyVisions has offered affordable and reliable hosting solutions to individuals and organizations around the world. It offers lightning-fast connectivity from its 15,000-square-foot data center, which is located minutes from downtown Manhattan in the New York City borough of Brooklyn.
The state-of-the-art facility also features double-redundant power supplies and strict security. Above all, GalaxyVisions is known for world-class customer service and support and a rock-solid 99.9% uptime guarantee. GalaxyVisions and its sister company, colocation provider ColoGuard, are renowned among Internet telephony (VoIP) providers and forex currency traders who require fast, direct connections to any location on the planet.
"For almost a decade, GalaxyVisions has treated its customers as family. Our new website is designed to strengthen that relationship," Magurdumov said.
About GalaxyVisions
GalaxyVisions was founded in 2003 and is a privately held managed services provider located in the heart of Brooklyn, NY. It provides affordable hosting solutions for companies of all sizes. GalaxyVisions supplies the servers, software, bandwidth and management tools needed to run almost any web-based application. From small projects to enterprise server solutions, GalaxyVisions will meet or beat the price of any competitor. GalaxyVisions is committed to excellent quality service 24/7/365.