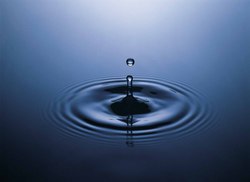 (PRWeb UK) December 9, 2010
Severn Trent (SVT), the Water utility company based in Coventry, announced their revenues went up 1.9% to £867.9 millions but had a 16% fall in their interim underlying profits before tax to £158 million. According to their report for the six months up to September 30th, SVT cut the interim dividend to 26.04 p, which is a cut of 2.5%. The reason behind this cut is the decision of the board of applying a dividend policy for this period equal to the RPI plus 3%.
According to Tony Wray, Chief Executive of Severn Trent, the company has returned to growth despite of the very challenging economic situation the country is going through.
Galvan Research FSA chose Severn Trent on October 08th as a very good long term buy for investors with a target price of 1,339p. It was picked out based on a good and strong technical picture. The price of the shares went above the target price and the long term growth of the company looks excellent. Galvan Research thinks that some shareholders may pull back due to the fall in the profits and the dividend cut however, with the solid technical and fundamental backing behind the company, the long term view at the Water Utility company remains very attractive, so it is advisable to invest and buy.
About Galvan Research FSA
Galvan Research FSA and Trading is an independent broker with its headquarters located in Truro, Cornwall. Its strong reputation has made them the winners at the Shares Awards of the Best Equity Derivatives Advisor award for five consecutive years. For three consecutive years they have been awarded as the Best CFD Advisor at the Money AM Awards.
###