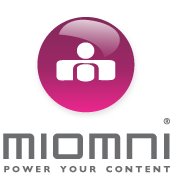 Mike Venner, Miomni Gaming CEO said "It's great to be able to fill another gap in the Miomni application portfolio and keep up with the ever expanding marketplace."
(PRWEB UK) 22 March 2012
Miomni have release a new mobile Sports book and racing app to complement its expanding range of Sportsbook applications. Miomni have been developing Multi-Platform applications supported by its Industry Leading Middleware Platform for a number of years and are continuously expanding the number of platforms they support.
"lean back" (10ft - Connected/Smart TV with remote)
Miomni have been developing Applications for Connected/Smart TV which includes Sports Book, Racing and Traditional House Games. In 2006 Miomni became the first Company to receive Intel keystone Certification for 10 foot UI design and build. Miomni has also made strategic technical partnerships with Yahoo, Samsung, Toshiba, Sony, Panasonic, Phillips, IBM and Google in order to develops Native Apps for all of the Connected/Smart TV Hubs, Electronic Program Guides(EPG), App stores and Widgets.
"lean forward" (2ft - PC with mouse and keyboard)
Miomni has developed a number of syndicated web based channel solutions suitable for the gaming market powered by its industry leading Middleware Platform giving a seamless experience for users on the web based versions of the Multi-Platform applications.
The Miomni Middleware Platform offers the capability to deliver Live or stock Digital content with a unique level of interactivity. Direct or Viral Marketing for applications is also powered by the platform as well as the ability to embed gaming applications into social networking space.
"hand held" (1ft - touch screen mobile or tablet)
The Miomni-Platform offers the capability to deliver multi-platform mobile Gaming applications with a unique level of interactivity for platforms including iPhone, Android, Windows 7 , Bada, Blackberry , iPad and Android Pad devices. The Miomni Mobile Gaming applications offer powerful Geo tracking tools to guarantee handset location in order to meet international regulatory requirements.
The Miomni Middleware Platform has been designed to communicate with any legacy systems and remove the need for any development on the part of their clients when it comes to reaching any connected device.
Miomni now looks forward to expanding the reach of its existing clients onto new Platforms with its new Mobile Gaming Applications.
Note to Editors
With Offices in London and the US Miomni provide a Multi Platform digital Media Solution delivering user Interface, high quality video content, Interactive applications and e-commerce, to multiple platforms with full advertising capabilities.
Miomni uses a proprietary content & asset management system. Incorporating a single integrated database for "over the top" global digital video delivery.
Miomni also has the advantage of in-house creative services for advanced multi-platform User Interface (UI) design and User Experience (UX) navigation solutions, covering all viewing experiences.
"lean back" (10ft - TV with remote)
"lean forward" (2ft - PC with mouse and keyboard)
"hand held" (1ft - touch screen mobile or tablet)
Miomni Ltd
Head Office: Angel House, Angel Mews London N1 9HH - Tel: +44 (0) 207 837 1116
US Office: Miomni Corporation, 800 West El Camino Real, Suite 180, Mountain View, CA 94040
Tel: +1 (650) 903 2269
Email: info@miomni.com -
Web: http://www.miomni.com
###