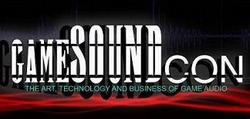 I'm incredibly excited to be able to add the Rock Band Network training to GameSoundCon
Seattle, WA (PRWEB) August 27, 2009
SoundCon, LLC announced today that it is working with MTV Games' Harmonix Music Systems, developer of Rock Band, Rock Band 2 and The Beatles: Rock Band, to bring two days of training sessions on how musicians can create and publish original music in the Rock Band Network to GameSoundCon 2009 in Los Angeles. The Rock Band Network, announced in July, is a ground-breaking initiative that gives musicians, publishers and record labels the ability to author their original recordings into gameplay files and sell their music as playable Rock Band tracks through the newly created Rock Band Network Music Store.
The Rock Band Network training sessions at GameSoundCon, facilitated by Harmonix employees, will be one of the first live public sessions to demonstrate how musicians, record labels and publishers can author their original recordings into gameplay files for publication on the Rock Band Network. Once published and approved through a peer review process, tracks uploaded to the Rock Band Network Music Store will be available for download and purchase by millions of Rock Band players.
Training sessions will cover all aspects of getting your music onto the Rock Band Network, including how to create appropriate stem mixes, how to author songs using the Reaper tool, how to create a song package with Magma and how to audition your song before submitting your track. Further sessions will cover uploading your song for peer review, and publishing and promoting your song within the Rock Band Network. Besides the technical training on the custom tools, additional sessions will cover how to best map audio tracks to gameplay data in order to ensure a fun experience for players and even how to control crowd reactions and lighting during the performance.
"I'm incredibly excited to be able to add the Rock Band Network training to GameSoundCon," said Brian Schmidt, conference Director. "Authoring a track for play in a game like Rock Band requires specialized tools and skills, and to be able to learn directly from the handful of people in the world with this skill set and expertise is a truly unique opportunity. GameSoundCon attendees who sign up for the Rock Band Network training will be at a huge advantage when the Rock Band Network publicly releases these tools later this year."
GameSoundCon 2009 Los Angeles will be held on September 24/25, 2009 at the Hyatt Regency Century Plaza.
In order to accommodate the new training sessions, the early-bird registration discount for GameSoundCon Los Angeles will be extended until Sept 8.
In addition to the new Rock Band Network training sessions, GameSoundCon features two days of seminars and panels on video game music composition, video game sound design, and breaking into the video game industry, focusing on the unique technical, creative and business challenges of creating music and sound for video games.
To learn more about GameSoundCon and a view complete listing of sessions and speakers, visit GameSoundCon.
To learn more about Rock Band Network, visit http://www.rockband.com/rock-band-network or http://creators.rockband.com/
SoundCon LLC is dedicated to education on the art, technology and business of game music and game sound design. With speakers from companies such as Sony, Microsoft, ASCAP, SounDelux, Technicolor, and Bungie, GameSoundCon is the only video game music and sound conference specifically for the professional audio community. GameSoundCon creator and speaker Brian Schmidt received the Game Audio Network Guild's 2008 Lifetime Achievement Award, and is a 23 year veteran in the game audio industry, having composed game music and created sound effects for over 130 interactive games.
###