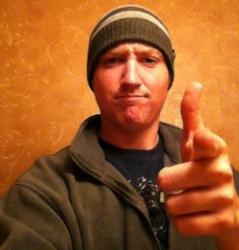 Rome Total War 2 is coming!
Rochester, NY (PRWEB) July 10, 2012
GamerDuomo.com is one of the world's most visited PC Games blogs. Offering daily tips and advice to PC gaming addicts, information can be read directly from their blog, or via a daily digest email.
Today, John Cummings at GamerDuomo published his latest post, titled "Rome Total War 2".
PC gaming fans can access the new blog post here:
http://gamerduomo.com/rome-total-war-2/
In his latest blog post, John explains that the original Total War game was 'the best' in terms of playability. However, since computer and gaming technology has gotten better since its first release, he explains that fans have been hoping for some kind of remake/update to the game.
"Well, our prayers were answered. The next step in the Total War franchise will be going back to its roots with Rome 2" he says.
John explains that, even though it is early in the creative process, developers have already confirmed that the game will feature a state-of-the-art new graphics engine, land and sea battles (as in ships and infantry in the same battles including the ability to drop off units from the sea) and even more detailed close-up melee battles than ever before.
He quotes the developers claim that they worked with real-life war and weapons experts to ensure that the detail of the game closely matches that of real life.
"This is all we really know so far. No release date has been set, but it is a fact. Rome Total War 2 is coming!" John concludes.
Where can PC gaming fans learn more? PC fans can get PC Games tips by subscribing to GamerDuomo for free. Visit their daily tips website at GamerDuomo.com.
GamerDuomo (™) thinks this is important information for PC gaming fans and asks them to Like our Page on Facebook to learn exclusive daily PC gaming, tricks, and news getting the most from your habit. "We'd appreciate your help in spreading the word amongst gaming fans," says John Cummings.
Like this? Check out GamerDuomo's last article: Latest Post from PC Games Tips Blog, GamerDuomo.com, Announces Information on the Possible Obsoletion of Consoles