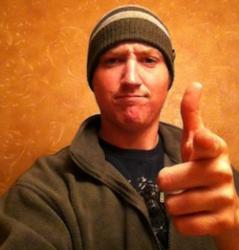 Skyrim HD increases the quality of the textures so much that you simply won't be able to go back to normal Skyrim once you've tried this out.
Rochester, NY (PRWEB) April 04, 2012
GamerDuomo.com is one of the world's most visited PC Games blogs. Offering daily tips and advice to PC gaming addicts, information can be read directly from their blog or via a daily digest email.
Today, John Cummings at GamerDuomo published his latest post, titled "Top 5 Skyrim Mods".
PC gaming fans can access the new blog post here:
http://gamerduomo.com/top-5-skyrim-mods/
In his latest blog post, John admits that a lot of people approach him for information on which Skyrim mods are truly worth trying. To provide an answer to the masses, John provides his top five mods and provides a download link for each.
The first mod John provides is Realistic Smoke and Embers.
"This mod speaks for itself. It greatly improves the effects of fire, smoke, and embers in the game with little to no extra PC usage. It makes for just a few more of those awe-inspiring moments that Skyrim loves to throw in your face," he says, describing the mod.
The next mod John offers is an FXAA Post Process Injector. Aimed at mid-low end computer gamers, this mod improves the graphics of Skyrim without overloading the machine.
John's #3 mod is Sky UI:
Describing it, John says "As most Skyrim players have realized, the design of the User Interface isn't the best. Luckily this mod fixes this, making it much easier to move around and find items and spells."
Those looking for new spells will love John's penultimate mod – Midas Magic. Adding over 50 new mind-blowing spells, Midas Magic allows users to kill their enemies using a meteor shower.
Finally, John reveals his number one mod – Skyrim HD:
"This newly complete mod has everything I'd hoped for in this game. (Oh and this is mainly for high-end PC users) From the very first time I picked up a controller and played a video game I have been waiting for a game to do exactly what this mod allows… truly life like textures. No more looking at a pixelly mush whenever you get up close to a texture," he says, rounding up his mods.
John also makes this mod available for download at this link - Skyrim HD.
Where can PC gaming fans learn more? PC fans can get PC Games tips by subscribing to GamerDuomo for free. Visit their daily tips website at GamerDuomo.com.
GamerDuomo (™) thinks this is important information for PC gaming fans and asks them to Like our Page on Facebook to learn exclusive daily PC gaming, tricks, and news getting the most from your habit. "We'd appreciate your help in spreading the word amongst gaming fans," says John Cummings.