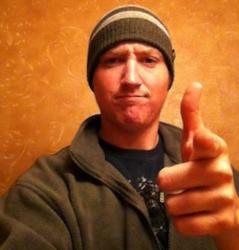 This season, the ladder matches will no longer be as consistently difficult as seasons past.
Rochester, NY (PRWEB) April 16, 2012
GamerDuomo.com is one of the world's most visited PC Games blogs. Offering daily tips and adviceto PC gaming addicts, information can be read directly from their blog, or via a daily digest email.
Today, John Cummings at GamerDuomo published his latest post, titled "Starcraft II Season 7".
PC gaming fans can access the new blog post here:
http://gamerduomo.com/starcraft-ii-season-7/
John starts his latest blog post by excitedly announcing that tomorrow is the launch of the new Starcraft season. Therefore, he urges his readers to get ready for their placement matches.
However, unlike other seasons that have a handful of statistic patches, John explains that the latest release of Starcraft II only has one. However, John makes it clear that this single change is very substantial.
"This season, the ladder matches will no longer be as consistently difficult as seasons past. As a one season experiment, blizzard is changing their matchmaking system and facing players again random slightly better and slightly worse opponents" he says, discussing the latest change.
John then explains exactly what this change will mean:
"Blizzard predicts a more well-rounded experience. They believe this will help in placing players in the right division along with preventing the annoying losing streaks that can often occur for no apparent reason" he adds.
Giving his own opinion, John believes that the change is a good thing. He explains that he keeps finding himself facing all Diamond and Platinum players, based on his Actions per Minute as well as his Effective Commands per Minute.
John hopes that the change will finally place him correctly within the game, and that he won't be placed with annoying players in higher divisions.
"This will make for a much more satisfying experience" John concludes.
Where can PC gaming fans learn more? PC fans can get PC Games tips by subscribing to GamerDuomo for free. Visit their daily tips website at GamerDuomo.com.
GamerDuomo (™) thinks this is important information for PC gaming fans and asks them to Like our Page on Facebook to learn exclusive daily PC gaming, tricks, and news getting the most from your habit. "We'd appreciate your help in spreading the word amongst gaming fans," says John Cummings.
Like this? Check out GamerDuomo's last article: Latest Post from PC Games Tips Blog, GamerDuomo.com, Announces The Future of Free-to-Play Gaming