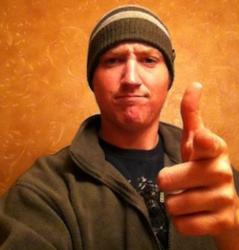 The important thing is that Guild Wars 2 is an actual game changer.
Rochester, NY (PRWEB) April 26, 2012
GamerDuomo.com is one of the world's most visited PC Games blogs. Offering daily tips and advice to PC gaming addicts, information can be read directly from their blog, or via a daily digest email.
Today, John Cummings at GamerDuomo published his latest post, titled "Guild Wars 2 Beta".
PC gaming fans can access the new blog post here:
http://gamerduomo.com/guild-wars-2-beta/
In his latest blog post, John announces the exciting launch of Guild Wars 2, something he says is going to quickly become a "game changer in the realm of MMO's".
He also adds that "Unlike every single other MMORPG that has come out since World of Warcraft, this MMO won't be the same exact game as WOW!!!"
In fact, John says he is surprised that gamers are so excited about the launch of Guild Wars 2. This comes from his observation that every MMO game to date has copied a game from 2005 and hasn't even attempted to change and of the game play formats.
However, saying that, John makes it clear that he firmly believes Guild Wars 2 is going to be a game changer.
"With too many amazing differences between every other MMO and this one, I won't bother listing them and rather give you a video that explains it. Click here to see it" he says.
John then gives his readers some valuable information on how to get their hands on the new game.
He mentions that they can sign up for a chance to play the beta between April 27th and April 29th. However, if gamers pre-order it they are also guaranteed beta access.
John explains that, due to the advantages associated with pre-ordering, that he couldn't resist doing it himself!
Where can PC gaming fans learn more? PC fans can get PC Games tips by subscribing to GamerDuomo for free. Visit their daily tips website at GamerDuomo.com.
GamerDuomo (™) thinks this is important information for PC gaming fans and asks them to Like our Page on Facebook to learn exclusive daily PC gaming, tricks, and news getting the most from your habit. "We'd appreciate your help in spreading the word amongst gaming fans," says John Cummings.
Like this? Check out GamerDuomo's last article: Latest Post from PC Games Tips Blog, GamerDuomo.com, Announces Ubisoft's Use of Pirate to Fix Crack