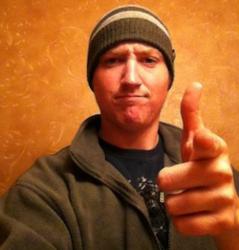 This strategy has won me 75% of my games and done correctly.
Rochester, NY (PRWEB) May 02, 2012
GamerDuomo.com is one of the world's most visited PC Games blogs. Offering daily tips and advice to PC gaming addicts, information can be read directly from their blog, or via a daily digest email.
Today, John Cummings at GamerDuomo published his latest post, titled "Total War Multiplayer Ownage".
PC gaming fans can access the new blog post here:
http://gamerduomo.com/total-war-multiplayer-ownage/
In his latest blog post, John admits that his many years of Total War experience have equipped him with numerous healthy tips. In fact, he announces that the tips he is going to share could help players win up to 3 out of 4 battles.
His first tip is to keep all armies small – under 500 if possible.
"You'll be able to enjoy the game a lot more this way, allowing you to play way more games in less time, and allowing you more games to practice this strategy!" he says.
Tip two is to have each unit structured to contain 1-2 cavalry units, 3-4 missile units and 2-3 melee units.
John's third tip is to stay on high ground. He reminds his readers that this tactic is what won the real-world battle of Gettysburg, and that it will also work within Total War.
John's final tip, the one he claims is the most important, regards effective land strategy.
"What you need to do is set your missile units in a line in the front, followed by your melee and general directly behind them with your cavalry on the opposite side of the map hidden in the trees. When the enemy approaches, keep your missile units in front for as long as possible, but when you see their melee units advancing within 50 yards of the missile units, send your melee units in front of your missile units to fight" he says.
While doing this, John advises that players send their cavalry units to the rear of the enemy, allowing them to charge and destroy them.
As John claims, this tactic alone is responsible for winning him 75% of the battles he participates in.
Where can PC gaming fans learn more? PC fans can get PC Games tips by subscribing to GamerDuomo for free. Visit their daily tips website at GamerDuomo.com.
GamerDuomo (™) thinks this is important information for PC gaming fans and asks them to Like our Page on Facebook to learn exclusive daily PC gaming, tricks, and news getting the most from your habit. "We'd appreciate your help in spreading the word amongst gaming fans," says John Cummings.
Like this? Check out GamerDuomo's last article: Latest Post from PC Games Tips Blog, GamerDuomo.com, Announces Exciting Launch of Guild Wars 2 Beta