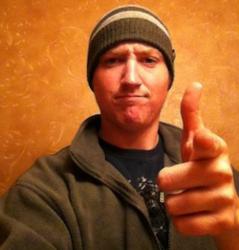 This game has been highly anticipated for 12 years now.
Rochester, NY (PRWEB) May 14, 2012
GamerDuomo.com is one of the world's most visited PC Games blogs. Offering daily tips and advice to PC gaming addicts, information can be read directly from their blog, or via a daily digest email.
Today, John Cummings at GamerDuomo published his latest post, titled "Diablo III Coming Soon."
PC gaming fans can access the new blog post here:
http://gamerduomo.com/diablo-iii-next-week/
In his latest blog post, John takes a moment to remind his readers that the launch of Diablo III is just around the corner. In fact, it is being released next week.
"This game has been highly anticipated for 12 years now and next Tuesday is the day all hell will break loose… literally," he says.
John advises that he has played the Beta version of Diablo III and that his readers will not be disappointed with the game. Even though he admits that he can't really reveal too many details about what the game entails, he nonetheless guarantees that RPG fans will love it.
"It is a lot like Torchlight (2009), and in fact I recently learned that one of the guys who made Torchlight was the original developer of Diablo so they will be very similar," John adds.
John also advises his readers that both the playability and graphics will appear vastly improved when compared with the game's previous versions.
He believes that the graphics are better and that the game plays a lot smooth than other games in the same RPG genre.
John also appears to be looking forward to the release of Torchlight II, admitting that the game is poised to be so great that nobody knows what to expect.
Concluding his latest blog post, John makes light of the current gaming climate.
"Anyways, it's nice to be well saturated with gaming again. THE DROUGHT IS OVER!!!!" he says.
Where can PC gaming fans learn more? PC fans can get PC Games tips by subscribing to GamerDuomo for free. Visit their daily tips website at GamerDuomo.com.
GamerDuomo (™) thinks this is important information for PC gaming fans and asks them to Like our Page on Facebook to learn exclusive daily PC gaming, tricks, and news getting the most from your habit. "We'd appreciate your help in spreading the word amongst gaming fans," says John Cummings.
Like this? Check out GamerDuomo's last article: Latest Post from PC Games Tips Blog, GamerDuomo.com, Announces Release of Black Ops II Trailer