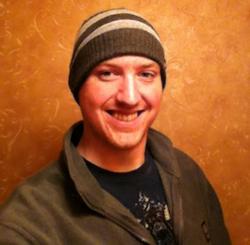 The graphics are glitchy and the gameplay is twitchy.
Rochester, NY (PRWEB) May 18, 2012
GamerDuomo.com is one of the world's most visited PC Games blogs. Offering daily tips and advice to PC gaming addicts, information can be read directly from their blog, or via a daily digest email.
Today, John Cummings at GamerDuomo published his latest post, titled "Game of Thrones Fail".
PC gaming fans can access the new blog post here:
http://gamerduomo.com/game-of-thrones-fail/
In his latest blog post, John gives his own opinion on the latest version of Game of Thrones. He says that, while the second version was a hundred times better than its predecessor, the game still did not make par in his eyes.
John gives his brutally honest opinion about the game.
"It is an attempt at a 3rd person slasher that just becomes boring. The graphics are glitchy and the gameplay is twitchy. So as a fan of the Game of Thrones series, I'm very disappointed… again!" he says.
While John personally wasn't a fan, he does admit that certain gamers may have fun playing it. He especially thinks this may be true for 'nerds' of the series who have read all of the books.
John says that he believes die-hard fans will enjoy it as they are already obsessed with anything to do with Game of Thrones, so the second version will be enjoyable purely due to its natural affiliation.
In order to help his readers make a choice on if the second version of Game of Thrones is for them, John sums up the game in a blunt yet helpful way.
He discusses if readers should get it or skip it.
"Two part answer. First, Skip it if your like 90% of people. But if you can look past the horrible game and like it purely because of the theme, I'd say get it" he says, concluding his latest blog post.
Where can PC gaming fans learn more? PC fans can get PC Games tips by subscribing to GamerDuomo for free. Visit their daily tips website at GamerDuomo.com.
GamerDuomo (™) thinks this is important information for PC gaming fans and asks them to Like our Page on Facebook to learn exclusive daily PC gaming, tricks, and news getting the most from your habit. "We'd appreciate your help in spreading the word amongst gaming fans," says John Cummings.
Like this? Check out GamerDuomo's last article: Latest Post from PC Games Tips Blog, GamerDuomo.com, Announces Future Release of Diablo III