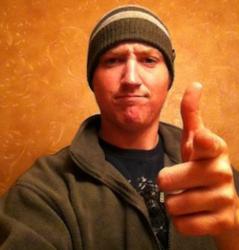 The new Max Payne 3 coming out next week is not a dissapointment by any means.
Rochester, NY (PRWEB) May 24, 2012
GamerDuomo.com is one of the world's most visited PC Games blogs. Offering daily tips and advice to PC gaming addicts, information can be read directly from their blog, or via a daily digest email.
Today, John Cummings at GamerDuomo published his latest post, titled "Max Payne 3".
PC gaming fans can access the new blog post here:
http://gamerduomo.com/max-payne-3/
In his latest blog post, John is excited to make an announcement to his readers.
"A great game is coming out next week and I just happen to be fortunate enough to play it ahead of time. All I can say is WOW. This is a truly epic game" he says.
John admits that he has not played any of the Max Payne games for quite a while and had forgotten how much he enjoyed the first one when it was released for the PS2.
"It was the first of its time and set the bar very high for 3rd person shooters to follow" he adds.
He is delighted to be able to tell his readers that the release of the new Max Payne 3 game next week is not a disappointment, by any means.
John believes that the storyline and voice acting are the best he has ever seen. In fact, he proudly adds that he has never played a more satisfying or exciting campaign.
He then discussed the game's great graphics, which he believes are spot on. John then provides a link to a Max Payne 3 YouTube Video for his readers to experience them first hand.
Concluding his blog post with his regular 'Get it or Skip it?' theme – John believes all users should firmly consider getting Max Payne 3.
"This is very good advice from a game fanatic. This is one of the most captivating game I've played in a while and a lot of great games have come out recently. If you have the money, do not hesitate to buy this game. You will love it" he adds.
Where can PC gaming fans learn more? PC fans can get PC Games tips by subscribing to GamerDuomo for free. Visit their daily tips website at GamerDuomo.com.
GamerDuomo (™) thinks this is important information for PC gaming fans and asks them to Like our Page on Facebook to learn exclusive daily PC gaming, tricks, and news getting the most from your habit. "We'd appreciate your help in spreading the word amongst gaming fans," says John Cummings.
Like this? Check out GamerDuomo's last article: Latest Post from PC Games Tips Blog, GamerDuomo.com, Announces Game of Thrones Fail