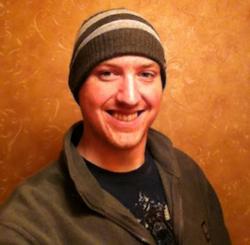 This game in a nutshell is a very poorly done co-op shooter.
Rochester, NY (PRWEB) May 31, 2012
GamerDuomo.com is one of the world's most visited PC Games blogs. Offering daily tips and advice to PC gaming addicts, information can be read directly from their blog, or via a daily digest email.
Today, John Cummings at GamerDuomo published his latest post, titled "Resident Evil: Operation Raccoon City".
PC gaming fans can access the new blog post here:
http://gamerduomo.com/resident-evil-operation-raccoon-city/
In his latest blog post, John cuts straight to the point, admitting that he doesn't like the latest version of Resident Evil.
"Okay I won't waste your time in saying anything more than this game just sucks. It's amazing because this game actually sold a lot of copies to a lot of dumb people (sorry if you're one of them… but it's true)" he says.
He continues to explain that Resident Evil 6 is soon set for release, and that Raccoon City was probably just a way for the developers to squeeze a little more juice from the series beforehand.
"This game in a nutshell is a very poorly done co-op shooter. On top of this, the PC version in specific is a graphic mess" he explains.
John then admits that the controls are poorly co-ordinated and that lots of graphical glitches take away any enjoyment that the game may have displayed in the first place.
Being brutally honest, John explains that he wouldn't download the game, even if it was free as he would be wasting valuable disk space.
As with all games that John reviews, he ends his blog post by declaring 'get it' or 'skip it'. As readers quickly become aware, John didn't need long to make up his mind.
"Skip it. for obvious reasons. This game is really bad, especially for the PC. I don't need to say anything more. Just don't" he concludes.
Where can PC gaming fans learn more? PC fans can get PC Games tips by subscribing to GamerDuomo for free. Visit their daily tips website at GamerDuomo.com.
GamerDuomo (™) thinks this is important information for PC gaming fans and asks them to Like our Page on Facebook to learn exclusive daily PC gaming, tricks, and news getting the most from your habit. "We'd appreciate your help in spreading the word amongst gaming fans," says John Cummings.
Like this? Check out GamerDuomo's last article: Latest Post from PC Games Tips Blog, GamerDuomo.com, Announces Exciting New Game – Max Payne 3