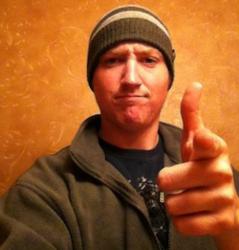 If you like MMO's, I would highly recommend looking into these games.
Rochester, NY (PRWEB) July 24, 2012
GamerDuomo.com is one of the world's most visited PC Games blogs. Offering daily tips and advice to PC gaming addicts, information can be read directly from their blog, or via a daily digest email.
Today, John Cummings at GamerDuomo published his latest post, titled "Big Beta Weekend".
PC gaming fans can access the new blog post here:
http://gamerduomo.com/big-beta-weekend/
In his latest blog post, John announces to his readers that the upcoming weekend (20th July) is going to be hosting two big Beta Weekends that all gamers should be aware of.
Firstly, John explains that it will be the third beta weekend of the upcoming Guild Wars 2 game, which is set for general release on August 28th.
"For those who have pre-purchased the game, you will be able to play it this weekend. For those who haven't unfortunately you won't be able to," John explains.
John recommends that any MMO fans at least look into the game. He believes that is truly ground-breaking within its genre and will be worth every penny.
John then announces that the second upcoming Beta Weekend is for the upcoming strategy game, End of Nations.
"I don't know much about the game yet but it looks pretty amazing. But if you're interested you should sign up soon because I think there are a limited number of slots available," John adds.
To conclude his latest blog post, John shares a sign-up link to assist his readers in registering for the End of Nations beta weekend.
Where can PC gaming fans learn more? PC fans can get PC Games tips by subscribing to GamerDuomo for free. Visit their daily tips website at GamerDuomo.com.
GamerDuomo (™) thinks this is important information for PC gaming fans and asks them to Like our Page on Facebook to learn exclusive daily PC gaming, tricks, and news getting the most from your habit. "We'd appreciate your help in spreading the word amongst gaming fans," says John Cummings.
Like this? Check out GamerDuomo's last article: Latest Post from PC Games Tips Blog, GamerDuomo.com, Announces New Information about The Amazing Spider-Man Release Date