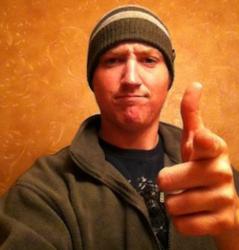 With the graphics now up to par, Prototype 2 makes for a pretty complete game.
Rochester, NY (PRWEB) August 07, 2012
GamerDuomo.com is one of the world's most visited PC Games blogs. Offering daily tips and advice to PC gaming addicts, information can be read directly from their blog, or via a daily digest email.
Today, John Cummings at GamerDuomo published his latest post, titled "Prototype 2".
PC gaming fans can access the new blog post here:
http://gamerduomo.com/prototype-2/
In his latest blog post, John ponders why, when originally due for release in April, developers waited so long to introduce the world to Prototype 2. He then reminds his readers that this was due to the amount of time it took to make a good PC port.
"Prototype 1 was a free roaming super hero (or villain?) game about killing off the infected and the organization that made it. It is similar to the PS3 game Infamous but I think Prototype blows it out of the water in terms of overall fun," John explains, recapping the gist of the Prototype series.
John also admits that it is the most gruesome free-roaming series he has ever played, noting that the only differences Prototype 2 showcases are better graphics and a slightly different fighting style.
He also settles the fears of any fans that have not played Prototype 1 by telling them that they do not need to have played it to be able to enjoy prototype 2.
With all of the positives, John does admit that he has lost a bit of interest in the game after playing it a lot.
However, in his usual 'get it or skip it?' feature, he has great things to say about Prototype 2.
"Get it. It is a very fun game that is well worth the money. I liked the first one but couldnt stand the graphics. With the graphics now up to par, Prototype 2 makes for a pretty complete game," he concludes.
Where can PC gaming fans learn more? PC fans can get PC Games tips by subscribing to GamerDuomo for free. Visit their daily tips website at GamerDuomo.com.
GamerDuomo (™) thinks this is important information for PC gaming fans and asks them to Like our Page on Facebook to learn exclusive daily PC gaming, tricks, and news getting the most from your habit. "We'd appreciate your help in spreading the word amongst gaming fans," says John Cummings.
Like this? Check out GamerDuomo's last article: Latest Post from PC Games Tips Blog, GamerDuomo.com, Announces Steam's Summer Sale