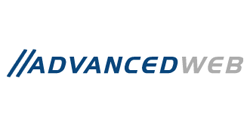 The top game server hosting companies in the world have listed themselves on GSPToplist.com
(PRWEB) February 23, 2012
Prince William County, Virginia (PRWEB) February 23, 2012 – Advanced Web, a Virginia web design firm, has launched GSPToplist.com, a website that allows consumers to locate and review companies that provide video game server hosting services. Approved businesses may create free listings for visitors to browse.
Advanced Web has developed and managed several popular gaming sites, including CounterStrikeSource.net and CoDBoards.com, the top online discussion forum for the Call of Duty series of games. "We've been working in and around the video game industry since our inception in 1999," said Adam Meyer, Project Manager.
This new site was designed to benefit both consumers and businesses by creating a freely available communications and advertising medium. "The top game server hosting companies in the world have listed themselves on GSPToplist.com, and the people who use their services may review them publicly and provide feedback based on their experiences," said Meyer.
The company has received positive feedback from gamers on similar sites they have developed in the past, with many expressing thanks for the opportunity to review the companies they do business with in an independent and unbiased community. "We have an active management approach with sites like this and moderate the comments left by visitors. We want to give gamers a voice, but with that opportunity comes the requirement to be respectful and concise," said Meyer.
Companies wishing to obtain a free listing on GSPToplist.com must apply for inclusion and are subject to review and approval by a staff member. During the review process an administrator will look at how long the applicant has been in business, review the content shown on their website and whether any errors exist, and request feedback from community discussion forums concerning the reputation of the business. "This website will provide a service to the community only if the information we display is valuable. We manually research each company and hold them to high standards of customer service and efficiency," said Meyer.
Advanced Web has been providing professional Virginia search engine optimization, web development, and systems engineering solutions to over 400 clients worldwide since 1999. For more information on Advanced Web's services, visit advancedwebllc.com.
###