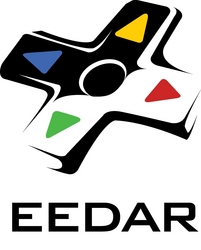 We are thrilled to partner with EEDAR to provide more evidence as to how essential video is for marketing video games
Carlsbad, Calif (PRWEB) February 17, 2009
Electronic Entertainment Design and Research (EEDAR), a business intelligence and research firm specializing in the video game industry, today announced the establishment of a partnership with GameTrailers.com, the premier online destination for video for gamers, to provide detailed insights into the relationship of video game media, consumer awareness and market success.
In 2008, tens of thousands of pieces of video game media were released on GameTrailers.com resulting in over 900 million cumulative views; an increase of 70% over 2007 (Source: GameTrailers StreamStats). Research conducted by EEDAR in 2008 identified that - for the majority of current generation video game titles - trailers had a stronger correlation with increased retail sales than demos, while also being less disruptive to the game development process.
"The role of the video game trailer has become increasingly important as consumers more frequently leverage the Internet and online console experiences to research game titles before making a purchase decision," said EEDAR Executive Chairman, Gregory Short. "Through partnering with GameTrailers, the number one Internet destination for video game media, EEDAR has gained a valuable ally towards our goal of supplying the video game industry with comprehensive, factual data to help maximize efficiency and enable more informed decision making."
The partnership will combine data from the GameTrailers' StreamStats service with EEDAR's proprietary database of video game features, covering more than eight thousand historical game titles. Delivered via EEDAR's web-based GamePulse™ service, industry professionals will have access to rapid, quantitative data in areas such as consumer awareness, franchise strength, genre interest levels and publisher mind-share.
"We are thrilled to partner with EEDAR to provide more evidence as to how essential video is for marketing video games," said Brad Winters, general manager of GameTrailers.com. "StreamStats is a powerful analytics tool that allows game industry insiders the ability to gauge user interest and purchase intent for upcoming video games. StreamStats combined with EEDAR's GamePulse will provide invaluable insight into the state of the video game industry."
In addition to the data integration, GamePulse will also incorporate the ability to view trailers directly, increasing the efficiency of marketing agencies and industry professionals in their daily duties.
Subscribers to EEDAR's web-based GamePulse information service will be able to access the GameTrailers integration in March 2009.
To arrange for a private demonstration or obtain more details about EEDAR services visit http://www.eedar.com, phone +1.877.883.3327 ext 104 or email [email protected]
About GamePulse™
GamePulse™ is the video game industry's premier information service, designed to support video game production, development, research, marketing and investment professionals. Continually updated with the latest factual data, GamePulse provides unique industry insights through a single web portal on the features in game titles, review scores, downloadable content, company portfolios, industry trends, franchise history, marketing spends, consumer awareness and more!
GamePulse brings EEDAR's knowledge of the video game industry to your fingertips, centralizing disparate data sources, expanding accessibility to information and enabling more informed decision making.
About StreamStats
StreamStats is an analytics tool offered by GameTrailers.com for publishers, developers, analysts, retailers and other game industry professionals. Tracking key information such as daily visitors, total media views, consumer rating scores, searches and third party embedding of videos on fan sites or blogs, StreamStats contains valuable information for video game marketers planning their campaign strategies or retailers who need to gauge pre-purchase interest in upcoming video game titles. To learn more, visit http://stats.gametrailers.com.
About EEDAR
Founded by a team of interactive entertainment veterans in 2006, EEDAR is the premier information and research provider specializing in the video game industry. Leveraging their proprietary database of over eight thousand game titles and more than eight million game features, EEDAR provides products and services to many of the largest publishers and developers in the industry. Through the delivery of more accurate, actionable and accessible data, EEDAR is increasing the efficiency, profitability and creativity of the video game industry.
EEDAR is based in Carlsbad, California. For more information please visit http://www.eedar.com or call +1 877-88-EEDAR.
About GameTrailers Inc.
GameTrailers (GT) is the premier video destination for gaming entertainment and information. GT delivers timely, high-resolution broadband video content for gamers that includes original shows, video reviews, game trailers and comprehensive video coverage of gaming events from around the world. GT also has a robust community that features user-generated content, a community marketplace and a variety of communication tools so gamers can talk to friends and share media such as fan movies, machinima and daily blogs. GT has offices in Los Angeles, San Francisco and New York and is a division of Viacom Inc.'s (NYSE: VIA, VIA.B) MTV Networks Entertainment Group.
###