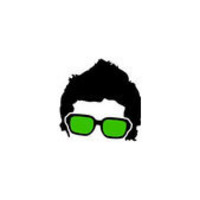 When you're a part of the V-TEAM, you're not just another affiliate member, you become a part of the Uncle Vic family.
Anaheim, CA (PRWEB) July 10, 2010
UncleVic.com®, a discount consumer electronics and gaming online retailer, announced the launch of its Affiliate Marketing program today. The company sells various popular brand name discounted consumer electronics and gaming products, video games & accessories, LCD monitors, printers, flatscreen TVs, digital picture frames, laptops, PC's and other electronics products and accessories.
V-TEAM Affiliate Program
Affiliate marketing is an online advertising channel in which advertisers (online retailers that sell products or services) pay publishers (independent parties that promote the products or services of an advertiser on their Web site) for results, such as a visitor making a purchase or filling out a form, rather than paying simply to reach a particular audience. The Unclevic.com® V-TEAM Affiliate Program allows website owners to make money by posting links to pages and products on UncleVic.com.
What's with the V-TEAM name?
"Think of it as the Hey Uncle Vic can you spot me way to put more dough in your pocket", says Jim Wendt, General Manager for UncleVic.com®. "When you're a part of the V-TEAM, you're not just another affiliate member, you become a part of the Uncle Vic family."
Since the company's start in November, 2008, the company has been leveraging a homegrown affiliate program. To take the affiliate program to the next level, UncleVic.com® has joined the leading affiliate solutions provider: Commission Junction. Details on Uncle Vic's V-TEAM Affiliate Program can be found here: http://www.unclevic.com/gaming-and-electronics-affiliate-program.
"Commission Junction is the clear leader in their space", according to Robert Ardell, COO for the company. "In addition to giving us the opportunity to expand into new markets, Commission Junction is best positioned to scale with us to handle our anticipated growth and provide the best service possible to our partners."
Uncle Vic's current affiliate partners include various deal sites such as http://www.Shopaneer.com, http://www.CheapCheapCheap.com and http://www.DealsPl.us .
"We have been partnered with UncleVic.com® for over a year now and they have always been very reliable and trustworthy", according to Scott Rezka, President of Shopaneer, Inc. "I look forward to continue working with them with their launch on Commission Junction and wish them much success with this exciting business venture."
How does it work?
Once an affiliate registers at Commission Junction, Uncle Vic's marketing team will approve an online application. Once approved, the partner then adds banners and links (via Commission Junction) to their site, and when your visitors click through to http://www.UncleVic.com and make a purchase, affiliates get to reach into Uncle Vic's wallet. Affiliates earn a commission of each sale. The more sales an affiliate generates, the more they make.
Commission Junction provides all of the tools for affiliates to be a successful Unclevic.com® partner. Affiliates can get new links to our site and access reports online to track progress and ensure timely payment. Uncle Vic handles all the billing, shipping, technical and sales support, and customer service.
"While other sites may offer higher commission rates, our products tend to sell through quickly and our average order size is well over $200", according to Wendt. "We think our V-TEAM affiliates will get higher commissions through improved conversions. Orders can exceed well over $1,000."
So what's the bottom line? Be good to your Uncle Vic, and he'll be good to you.
About Uncle Vic
UncleVic.com® is a consumer electronics online retailer of new and refurbished products, including gaming products like Xbox 360, PS2, PS3, Wii, PSP, DS consoles, accessories and games, Apple iPods & iTouch, flatscreen TV's, LCD monitors, printers, PC's, laptops, and other computer hardware and accessories. In addition to new products, many of the products for sale on UncleVic.com® are like-new factory recertified products that provide outstanding cost savings without sacrificing quality. The company offers limited warranties on most products and extended warranties are also available. UncleVic.com's inventory changes regularly and offers six daily deals showcasing the company's best offers. For more information, contact Uncle Vic at (888) 3-UncleVic –that's (888) 386-2538 or via email: hey(at)UncleVic(dot)com.
# # #