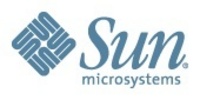 The Network is the Computer
MENLO PARK, Calif. (PRWEB) August 12, 2008
When:
9-10 a.m. PST, Friday, August 15
http://www.blogtalkradio.com/shiftradio
  How to Listen to the Live Show:
Visit http://www.blogtalkradio.com/shiftradio, and dial (347) 539-5008 to ask live questions. To submit questions for on-air discussion prior to the show, send them to shiftradio@sun.com by Thursday, August 14.
  Podcasts will be posted after every show at: http://www.blogtalkradio.com/stations/sunradio/featured.aspx
  About the Guest:
Tom Ham has served as Contributing Editor for The Washington Post for 15 years and Gear Editor for Zink Magazine for two years. In addition, Tom has also been featured in numerous publications including USA Today, New York Daily News, Newsweek, Rolling Stone, Maxim, In Touch, CNET's GameCenter and GamePro.
  Upcoming Guests:
For more information on future guests of SHIFT Radio, visit: http://www.blogtalkradio.com/shiftradio
About Sun Microsystems, Inc.
Sun Microsystems develops the technologies that power the global marketplace. Guided by a singular vision -- "The Network is the Computer" -- Sun drives network participation through shared innovation, community development and open source leadership. Sun can be found in more than 100 countries and on the Web at http://sun.com.