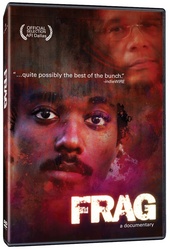 In sum, FRAG addresses the issues while also celebrating the players.
CEDAR FALLS, Iowa (PRWEB) July 29, 2008
Professional video gaming, cyberathletes and eSports are new concepts for many of us and never before in history has anyone conquered the controversy and corruption seen in this industry. FRAG sheds light on the struggles cyberathletes face while breaking into professional video gaming and maintaining success. Like all sports exploitation, abuse, and sometimes abandonment cause many gamers to fail to reach the top but again like all sports heroes exist.
The August 1st showing of FRAG will be on the QuakeCon main stage at 7 p.m. in the Chantilly ballroom of the Hilton Anatole Hotel in downtown Dallas and will be followed by a Q&A session with Director, Mike Pasley and Executive Producer, Judd Saul. QuakeCon is a free convention open to the public.
Cohesion Productions will also be offering a free showing to the attendees of Fan Expo Canada, which runs from August 22nd to August 24th. Now in its 14th year, Fan Expo is Canada's largest gaming event attracting over 40,000 attendees at the Metro Toronto Convention Center.
You can preview the film on http://www.FRAGmovie.com.
Here is what the media has had to say about FRAG:
"In sum, FRAG addresses the issues while also celebrating the players." – Cinematical "Not just fun and games…'FRAG' exposes dark side of pro video game circuit." - WCF Courier "…quite possibly the best of the bunch." – indieWIRE DVD FEATURES
Extended interviews with Jon Romero, co-creator of DOOM and Quake, Billy Mitchell, main character from the 'The King of Kong: A Fistful of Quarters,' and Michal "Carmac" Blicharz, Editor-in-Chief and Video Producer for SK Gaming. Feature-length commentary from FRAG's Director and Executive Producer Bonus Features including deleted scenes, production notes, illustrations, trailers, and much more! Related Links
http://www.cohesionproductions.com
MULTIMEDIA GALLERY http://www.businesswire.com/cgi-bin/mmg.cgi?eid=5740014