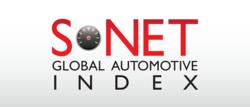 New York, NY (PRWEB) September 07, 2011
The S-Network Global Gaming Index℠ (TICKER: WAGR) will add three new constituents in its quarterly rebalancing, effective 6:00 PM (EST) Sunday, September 18, 2011. Three stocks will be deleted from the index, maintaining the number of index components at 55.
The additions to WAGR are: MI Developments Inc (TICKER: MIM CN); Rank Group Plc (TICKER: RNK LN); and Tsogo Sun Holdings Ltd (TICKER: TSH SJ).
The deletions from WAGR are: MARS Engineering Corp (TICKER: 6419 JP); China LotSynergy Holdings Ltd (TICKER: 8161 HK); and 888 Holdings Plc (TICKER: 888 LN).
A complete list of constituents and weights will be posted on the S-Network Global Gaming Index℠ website (http://gaming.snetglobalindexes.com/about_the_indexes.php) as of the effective date.
The S-Network Global Gaming Index℠ is a capitalization-weighted, float-adjusted index of the most prominent gaming stocks in the world. To be included in the WAGR index, stocks must pass multiple screens, including for capitalization, float, exchange listing, share price and turnover.
Detailed information, including constituent data, rules and price information, on the S-Network Global Gaming Index℠ is available at http://www.snetgamingindex.com. Data is also available through most vendors of financial data.
Index: S-Network Global Gaming Index℠ (USD) TICKER: WAGR
Index: S-Network Global Gaming Index℠ (EUR) TICKER: WAGRE
###